Women of the ELCA
Our mission is mobilizing women to act boldly on their faith in Jesus Christ.
As a community of women created in the image of God, called to discipleship in Jesus Christ, and empowered by the Holy Spirit, we commit ourselves to grow in faith, affirm our gifts, support one another in our callings, engage in ministry and action, and promote healing and wholeness in the church, the society, and the world.
---
2020 Convention Postponed Until 2021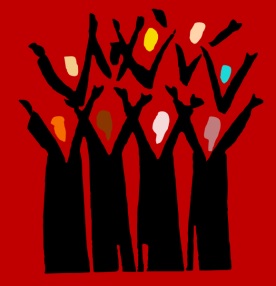 Because of our concerns over the Coronavirus, we are postponing the 2020 convention of the Southeastern Pennsylvania Synodical Women of the ELCA until June of 2021. Our current officers and board members will continue to serve until June 2021.
Women of the ELCA Triennial
The Women of the ELCA's Executive Board have decided to postpone the Triennial until 2021. Anyone who made hotel reservations is reminded to cancel them. The new dates for the convention (the business meeting) is Aug. 5-8, 2021; the gathering will follow on Aug.5-8, 2021. The Triennial will meet in Phoenix Arizona.
Conference News
The Spring conference gatherings have been canceled.
We will use the Spring theme Women Serving for our Fall gatherings. The Bible text is 'Truly I tell you, whatever you did for one of the least of these brothers and sisters of mine, you did for me.' Matthew 25:40. The current situation should give us a lot to talk about and share.
_______________________________________________________________________________________
2020 Ingathering
The Synod Assembly scheduled for May has been postponed, and a new date has not yet been set. We will collect the LWR Ingathering donations on the Saturday of the assembly when the date is finalized.
We want to alert you that Lutheran World Relief has a new policy regarding BULK SOAP AND FLEECE BLANKETS.
Soap – Baby care kits and Personal Care Kits still need soap; but soap that is not part of a kit will no longer be collected. If you have collected soap, please give it to local organizations and shelters.
Fleece blankets are no longer being accepted; if you have collected them please donate them to a local shelter, nursing home or hospital.
2019 Ingathering

The 2019 Ingathering took place on Saturday morning May 4, 2019 at Franconia Mennonite Church as part of the Synod Assembly. We thank all who donated, and all who helped with the cost of the truck, tolls and gas.. We collected $1,000 toward the $1044.49 spent. We collected
476 Mission Quilts
22 Blankets
55 Personal Care Kits
57 School Kits
47 Baby Care Kits
9  Fabric and sewing kit
---
 Resources
---
Contact Information:
Phyllis Boyer, President  Email: frauphilly@gmail.com
Vice-President. Linda Garcia  Email: jaglsg@comcast.net
Helen Dungan, Secretary  Email: dunganh@lafayette.edu
Cindy Ryan, Treasurer  Email: cindyryan817@gmail.com
Dale O'Hara, Board  Email: oharadvd@aol.com
Joan Seader, Board  Email: joaneseader@gmail.com
Sandra Zimmerman,  Board mail: spzimm@icloud.com
Joy Grace,  Ingathering Coordinator Email: jgrace@partneresi.com
---