Women of the ELCA
Our mission is mobilizing women to act boldly on their faith in Jesus Christ.
As a community of women created in the image of God, called to discipleship in Jesus Christ, and empowered by the Holy Spirit, we commit ourselves to grow in faith, affirm our gifts, support one another in our callings, engage in ministry and action, and promote healing and wholeness in the church, the society, and the world.
---
Snack, Chat and Bring Back
Please join us for some fun and fellowship on Saturday, Sept. 18th from 10:00 a.m. to 1:00 p.m. at Trinity Lutheran Church, Lansdale. We will be meeting outside under a tent, so this is definitely weathering permitting.   We'll wear masks, except when we are munching. The Board is providing pre-packaged beverages and snacks for the munching.
The theme for the day is "Moving Forward", using the Bible verse from Psalm 51:12, "Restore to me the joy of your salvation and grant me a willing spirit to sustain me". We will have devotions, sing some songs, share what we have been doing or not doing, and play a game. Bring your own lunch and extend your opportunity to chat by lunching together.  We are also asking you to bring paper towels as an in-kind offering for a local food bank, and we will be taking a monetary offering to support WELCA's Churchwide Organization; you do not have to be a member of WELCA.  In order for us to contact you if we have to cancel,  please let Linda Garcia know you are coming. (Phone 215-257-2925; email jaglsg@comcast.net)
2020 Convention Postponed Until 2022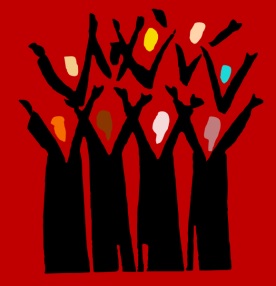 Because of our concerns over the Coronavirus, we are postponing the 2020 convention of the Southeastern Pennsylvania Synodical Women of the ELCA until June of 2022. Our current officers and board members will continue to serve until June 2022.
Women of the ELCA Triennial
The Women of the ELCA's Executive Board have decided to postpone the Triennial until 2023.
Conference News
The Fall 2021 conference gatherings have been canceled.
We will use the theme Women Serving for our next gatherings. The Bible text is 'Truly I tell you, whatever you did for one of the least of these brothers and sisters of mine, you did for me.' Matthew 25:40. The current situation should give us a lot to talk about and share. Hopefully, we can resume Conference Gatherings next spring.
_______________________________________________________________________________________
2020 Ingathering
If the 2022 Synod Convention meets in person, we will collect the LWR Ingathering donations on the Saturday of the assembly.   If the convention does not meet in person, we will collect the donations at our Gathering on June 4, 2022, at St Matthew Lutheran Church, Springfield, Pa.
2019 Ingathering

The 2019 Ingathering took place on Saturday morning May 4, 2019 at Franconia Mennonite Church as part of the Synod Assembly. We thank all who donated, and all who helped with the cost of the truck, tolls and gas.. We collected $1,000 toward the $1044.49 spent. We collected
476 Mission Quilts
22 Blankets
55 Personal Care Kits
57 School Kits
47 Baby Care Kits
9  Fabric and sewing kit
---
 Resources
---
Contact Information:
Acting President. Linda Garcia  Email: jaglsg@comcast.net
Helen Dungan, Secretary  Email: dunganh@lafayette.edu
Cindy Ryan, Treasurer  Email: cindyryan817@gmail.com
Dale O'Hara, Board  Email: oharadvd@aol.com
Joan Seader, Board  Email: joaneseader@gmail.com
Sandra Zimmerman,  Board mail: spzimm@icloud.com
Joy Grace,  Ingathering Coordinator Email: jgrace@partneresi.com
---