Women of the ELCA
Our mission is mobilizing women to act boldly on their faith in Jesus Christ.
As a community of women created in the image of God, called to discipleship in Jesus Christ, and empowered by the Holy Spirit, we commit ourselves to grow in faith, affirm our gifts, support one another in our callings, engage in ministry and action, and promote healing and wholeness in the church, the society, and the world.
---
Women of the ELCA Triennial
The Twelfth Triennial Convention and Gathering of the Women of the ELCA will be held in Phoenix Arizona during the week of September 18, 2023.
We hope to resume Conference Gatherings in Fall of 2022
2022 Convention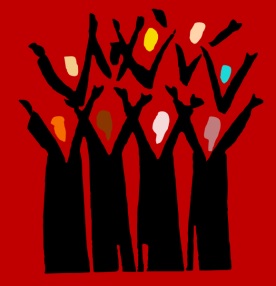 The 2022 convention of the Southeastern PA Synodical Women's Organization of the Women of the ELCA be held on June 4, 2022, at St Matthew Lutheran Church • 400 Lynbrooke Rd • Springfield, PA • 19064.  Phone: (610) 543-8700.  Note: you do not need to be a member of a Women of the ELCA unit to attend.
We will comply with the CDC guidelines for indoor gatherings.  We also will have a zoom, virtual option, for those who do not feel comfortable with in person gatherings.  You need to register and pay the registration fee of $20.00 even if you are attending virtually. Your fee will help cover the convention costs We plan to meet in the sanctuary and eat outside under a tent.
We want to remember any women associated with SE PA Women of the ELCA who died between June 2018 and June 2022.  Please send us names of those women you wish to remember. (Linda Garcia email:  jaglsg@comcast.net)
Our keynote speaker is Bishop Patricia Davenport.  Our theme is "Reconnecting with Hope for the Future" using Bible verse:  Isaiah 40:31 ~ "but those who hope in the Lord will renew their strength.  They will soar on wings like eagles; they will run and not grow weary; they will walk and not be faint."
After lunch, Pastor Violet Little will speak about The Welcome Church.  See Pastor Little's article in Gather magazine March/April 2022 "How do you take it:  communion with coffee."
We, the board, will be bringing you the same lunch we donate to The Welcome Church.  The standard lunch will include a peanut butter and jelly sandwich, so if you have any dietary restrictions, include them on your registration form. If you are joining us by Zoom, we request you have the same lunch in-person attendees are having.
In-kind gifts of snack bags will be donated to The Welcome church.
Snack bags:  Each plastic bag (quart size) should contain an assortment of 5 snacks (i.e. chewy granola or protein bar, pack of peanut butter crackers, box of raisins, single Jerky stick, small bag of chips, small bag of cookies, etc.)
Complete the registration form and return it to Dale O'Hara by May 14.  If you are a voting member or alternate voting member, you will also need to complete that form. Both forms are available below.
All active units are requested to think if there is anyone you would like to nominate for a position on the board or as an officer.
We are electing a president, vice president, secretary, and treasurer plus 5 board members. Please think of whom you know who would be willing and able to serve, and nominate them!
The nomination form is available below.
2022 Bienniel Convention Registration Form – Voting Member
2022 Bienniel Convention Registration Form – All
2022 Nomination Form Officers and Board
_______________________________________________________________________________________
Ingathering
As the Synod is still not meeting in person, there has been no Ingathering since 2019. Hopefully, this will change in 2023.
2019 Ingathering

The 2019 Ingathering took place on Saturday morning May 4, 2019 at Franconia Mennonite Church as part of the Synod Assembly. We thank all who donated, and all who helped with the cost of the truck, tolls and gas.. We collected $1,000 toward the $1044.49 spent. We collected
476 Mission Quilts
22 Blankets
55 Personal Care Kits
57 School Kits
47 Baby Care Kits
9  Fabric and sewing kit
---
 Resources
---
Contact Information:
Acting President. Linda Garcia  Email: jaglsg@comcast.net
Helen Dungan, Secretary  Email: dunganh@lafayette.edu
Cindy Ryan, Treasurer  Email: cindyryan817@gmail.com
Dale O'Hara, Board  Email: oharadvd@aol.com
Joan Seader, Board  Email: joaneseader@gmail.com
Sandra Zimmerman,  Board mail: spzimm@icloud.com
Joy Grace,  Ingathering Coordinator Email: joygrace414lna@gmail.com
---