Anti-Racism Team
"History will have to record that the greatest tragedy of this period of social transition was not the strident clamor of the bad people, but the appalling silence of the good people." -- Martin Luther King, Jr.
The Synod's Anti-Racism Team (ART) is available to help lead  your congregation understand racism as it exists in individuals, institutions, and societal structures, including our churches, and how to become allies with persons who live with this sin on a daily basis.
You can begin the process by inviting ART to your group for an introductory 2-hour overview.  Once your group has committed to embark on this journey, the training encompasses 18-24 hours which can be customized to fit your group's schedule (for example, the training could be done on 3 Saturdays consecutively or 3 Saturdays over the course of 3 months.)  ART also invites you to join the team.
For more information, please send an email to antiracism@sepa.org.
---
MEANINGFUL CONVERSATIONS ABOUT RACE
ART, SEPA synod's Anti-Racism Team, has been busy in recent weeks.
​On November 11, ART members Janet Bischoff and Chase Ferguson presented an overview of what happens during anti-racism training to 12 members of Advent, Harleysville.
And on November 12, ART members the Rev. Gwendolyn King and Deacon Kathie Afflerbach were the presenters and facilitators of an anti-racism workshop, "Dismantling Racism."
​Members of Advent, served by interim pastor the Rev. Susie Folks (also a member of ART), experienced an overview of "Today's Dream, Tomorrow's Reality," the curriculum developed by WELCA (Women of the ELCA). Covering Context, Connection, and Communication (the 3 C's), the full training takes participants on a journey into the history of racism, how it is a part of our structures and systems, and our role as Christians to acknowledge, confess and work to destroy it.
This faith-based workshop is designed to be educational and non-threatening. When a congregation commits to the in-depth training, 6-8 hours are devoted to each of the three C's.
There were 34 participants at the Annual Leadership Gathering of Upper Bucks Conference held at St. Paul's, Telford. Pastor King and Deacon Afflerbach presented a 90-minute workshop including a Bible Study on Acts 10 "Peter and Cornelius," discussing definitions of "racism" and "white privilege," and providing a taste of the WELCA curriculum. The hope is that leaders at this gathering would be motivated to invite ART to present the training at their home congregations.
FOLLOW UP!
​To invite ART to your community/gathering, please send a request to: antiracism@sepa.org .
---
For more information contact:  Mercedes Lee, 267.323.3752, mlee@sepa.org
---
Anti-Racism Team members
Janet Bischoff, Sem. Lenny Duncan, Chase Ferguson, Rev. Susie Folks*, Fern Hagedorn, Carrie Johnston, Rev. Gwen King, Rev. Linda Manson*, Rev. Jane Marston, Rev. Jay Mitchell, Karen Paulus, Rev. Chris Weidner.  (*co-chairs)
---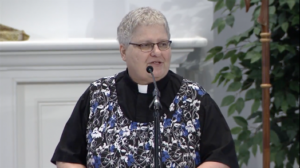 "The reason I participate is that this is not something we can leave to other people. Someone said yesterday that they hoped God will get this done. Well, God has been telling us to get it done forever.
"The only way this gets done is that God has given us these tasks at baptism, to love everyone, to love our brothers and sisters in Christ, to love the people that are with us all the time. That is what we are called to do." 
— The Rev. Susie Folks
---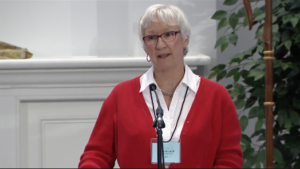 "When I joined the anti-racism team last summer I had no idea how much implicit bias I was carrying around, nor did I grasp that my long life has been smoothed since birth by white privilge. I am starting to get it.
"The Lutheran Church, with it's life-giving theology of grace…has always been culturally embedded in whiteness… It's time for us…to get honest with ourselves. … We need to repent."
— Ms. Janet Bischoff
---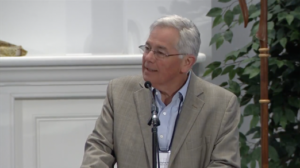 "When it comes to waking up to the implicit bias through which I see others… when it comes to the unsought privilege that my unchosen skin color affords me in society… and when it comes to understanding how unfair laws and unchallenged cultural practices have shaped my life by an inheritance of institutional racism, not just unlearned habits of the heart, I tell you my eyes are just beginning to open."
— The Rev. Christopher Weidner
---
 Resources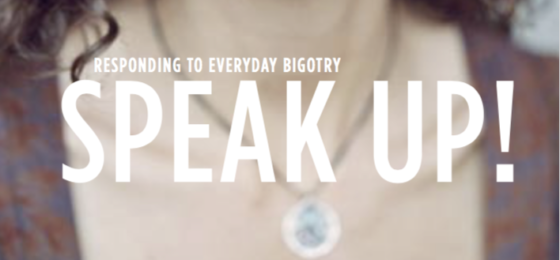 Speak Up! Responding to Everyday Bigotry (PDF booklet from Southern Poverty Law Center)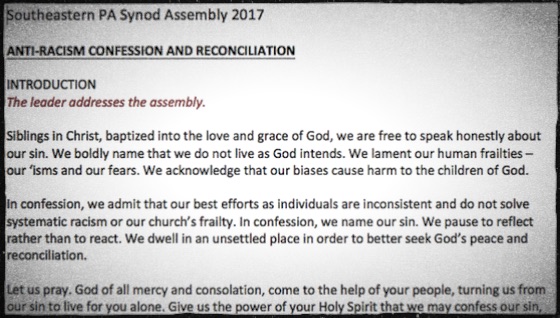 Anti-Racism Confession and Reconciliation (Introduced at 2017 Synod Assembly)
Anti-Racism Team Introduction (Video from 2017 Synod Assembly)
Rev. Christopher Weidner on his experience with the ART (Video from 2017 Synod Assembly)
Ms. Janet Bischoff on white privilege and racism and the church (Video from 2017 Synod Assembly)
---