Anti-Racism Team
"History will have to record that the greatest tragedy of this period of social transition was not the strident clamor of the bad people, but the appalling silence of the good people." -- Martin Luther King, Jr.
The Synod's Anti-Racism Team (ART) is available to help lead  your congregation understand racism as it exists in individuals, institutions, and societal structures, including our churches, and how to become allies with persons who live with this sin on a daily basis.
You can begin the process by inviting ART to your group for an introductory 2-hour overview.  Once your group has committed to embark on this journey, the training encompasses 18-24 hours which can be customized to fit your group's schedule (for example, the training could be done on 3 Saturdays consecutively or 3 Saturdays over the course of 3 months.)  ART also invites you to join the team.
For more information, please send an email to antiracism@sepa.org.
---
Upcoming Events Hosted by SEPA Synod's Anti-racism Team
Waking Up White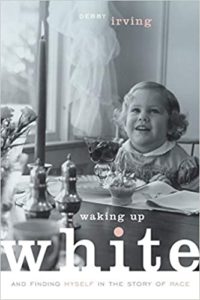 The Anti-Racism Team invites you to register for the book discussion series: "Waking Up White and Finding Myself in the Story of Race" by Debbie Irving. Please read the book prior to joining the discussion.
Monday evenings, 6:30 pm-8:00 pm via ZOOM
January 25th, 2021 Session 1: "Beginning your racial autobiography"
February 1st, 2021 Session 2: "What is race?"
February 8th, 2021 Session 3: "What is racism?"
February 15th, 2021Session 4: "Where do we go from here?"
For more information, and to register for this free series, email: Antiracism@sepa.org
________________________________________________________________________________________________________________________________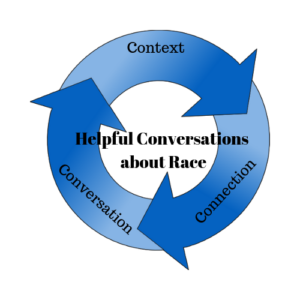 Having Helpful Conversations About Race in the Church-Part 4: Conversations*
(Participants must have attended previous sessions on "Context" and "Connections")
This 4th educational event, "Conversations," will provide ways to begin the conversation of race in the church, with a goal of becoming effective advocates for racial justice.
Saturday, January 30, 2021, 9am – 5pm via ZOOM
Register by sending an email to antiracism@sepa.org
Deadline: Friday, January 22, 2021
Registration Fee is $10 which includes materials.
(Some scholarships are available)
*Everyone who has completed the previous sessions are urged to attend. Rostered leaders are required to complete this series.
________________________________________________________________________________________________________________________________
Online Book Group: America's Original Sin
The SEPA Synod Anti-racism Team invites you to online conversations about race based on the book -"America's Original Sin" by Jim Wallis.
These interactive discussions will take place on Tuesday evenings, from 7pm-8:15pm on June 9th, June 16th, June 23th, June 30th, July 7th and July 14th. They will be led by members of the SEPA Synod Anti-racism Team. You may participate in one or all of the conversations.
The Team encourages you to read the book. An excerpt from "America's Original Sin" can be found here: https://americasoriginalsin.com/read-an-excerpt-of-americas-original-sin/.
To join in the next session (June 16)  please register by noon June 12.  Send an e-mail to: Antiracism@sepa.org with your name and contact information. Space is limited — "first come, first served." The Team looks forward to your participation in this new venture.
---
Assembly Passes Anti-Racism Education Resolution
The 2019 Synod Assembly approved a resolution that established a requirement for rostered ministers to take anti-racism training at least as often as is currently required for boundaries training.
---
For more information contact:  antiracism@sepa.org
---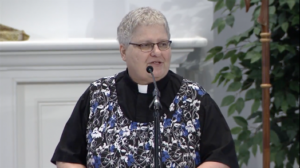 "The reason I participate is that this is not something we can leave to other people. Someone said yesterday that they hoped God will get this done. Well, God has been telling us to get it done forever.
"The only way this gets done is that God has given us these tasks at baptism, to love everyone, to love our brothers and sisters in Christ, to love the people that are with us all the time. That is what we are called to do." 
— The Rev. Susie Folks
---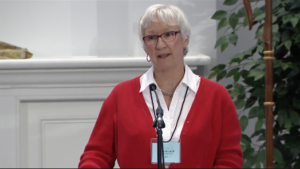 "When I joined the anti-racism team last summer I had no idea how much implicit bias I was carrying around, nor did I grasp that my long life has been smoothed since birth by white privilge. I am starting to get it.
"The Lutheran Church, with it's life-giving theology of grace…has always been culturally embedded in whiteness… It's time for us…to get honest with ourselves. … We need to repent."
— Ms. Janet Bischoff
---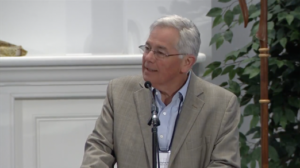 "When it comes to waking up to the implicit bias through which I see others… when it comes to the unsought privilege that my unchosen skin color affords me in society… and when it comes to understanding how unfair laws and unchallenged cultural practices have shaped my life by an inheritance of institutional racism, not just unlearned habits of the heart, I tell you my eyes are just beginning to open."
— The Rev. Christopher Weidner
---
 Resources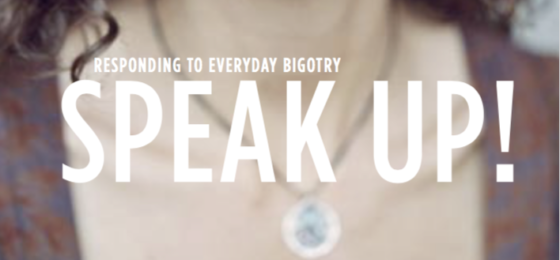 Speak Up! Responding to Everyday Bigotry (PDF booklet from Southern Poverty Law Center)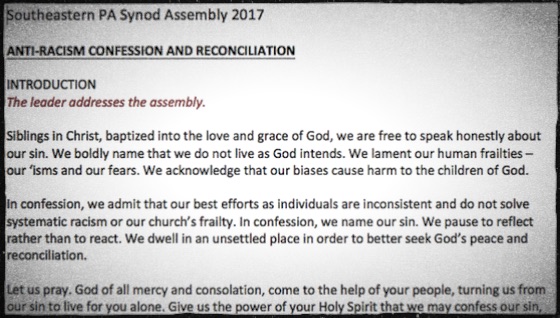 Anti-Racism Confession and Reconciliation (Introduced at 2017 Synod Assembly)
More anti-racism resources can be found here: https://ministrylink.org/resources-library/category/anti-racism/
Anti-Racism Team Introduction (Video from 2017 Synod Assembly)
Rev. Christopher Weidner on his experience with the ART (Video from 2017 Synod Assembly)
Ms. Janet Bischoff on white privilege and racism and the church (Video from 2017 Synod Assembly)
---