Synod Staff and Deans
The Synod staff and deans continue to work remotely until we can ensure that staff can return to the offices safely, with proper protocols and protections in place.
The bishop, Synod staff and deans provide pastoral care, support and resources for our rostered and lay leaders and more than 140 congregations and worshipping communities with approximately 70,000 baptized members.
The Synod office is located at the Philadelphia campus of United Lutheran Seminary:
Southeastern Pennsylvania Synod, ELCA
7241 Germantown Avenue
Wiedemann Center
Philadelphia, PA 19119-1723
Phone: 267.323.3737
Fax: 267.323.3777
Scroll down for contact information for Synod staff members and conference deans.
---
Office of the Bishop
Bishop Davenport is on sabbatical during July and August 2023, and January, 2024. The Rev. Karl Richard, Synod Secretary, is serving as Acting Bishop. Contact him through the Office of the Bishop, 267.323.3747, or via email.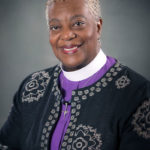 The Rev. Patricia A. Davenport
Bishop
Phone: 267.323.3747
Email
The Rev. Patricia A. Davenport was elected the fifth bishop of the Southeastern Pennsylvania Synod of the Evangelical Lutheran Church in America (ELCA) on May 5, 2018 and assumed office Aug. 1, 2018. She serves as spiritual leader of the 70,000 members and 154 congregations and worshipping communities of the synod. The bishop oversees and administers the work of our Synod, provides pastoral care and leadership to the Synod, our congregations, and professional leaders: pastors, associates in ministry, deaconesses and diaconal ministers.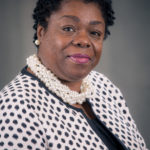 Yvonne Curtis
Director of Operations and Executive Assistant to the Bishop
Phone: 267.323.3747
Email
Mrs. Curtis manages office operations and staff and is executive assistant and scheduler for the bishop. Contact her for all requests to the office of the bishop, including appointments with and visits by the bishop.
---
Business Office
The Business Office oversees the fiscal operations of the synod and resource development, and provides programs to assist congregation treasurers and pastors manage congreation finances.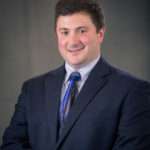 Martin Schwab
Senior Accountant
Phone: 267.323.3754
Email
---
Candidacy, Mobility and Interim Ministry, Mission Advancement

Vocations and Leadership works to identify, raise up, and support leaders for the Church through the candidacy and mobility functions and interim ministry.
Mission Advancement cultivates generosity and ongoing support of the ministries of the Synod.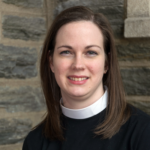 The Rev. Karen M. Sease
Assistant to the Bishop for Vocations and Leadership/Mission Advancement
Phone: 267-323-3744
Email
The Rev. Paul Neff
Chair, Candidacy Committee
Email
The Rev. Wayne Shelor
Director for Interim Ministry
Email
The Rev. Marcia Bell
Director for Mobility
Email
---
Communications
Communications tells the story of the work we are doing together in congregations, as a synod, and through the ELCA and global Lutheran agencies, and equips congregations and leaders to make that story relevant in their context.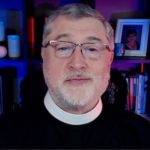 The Rev. Bob Fisher
Assistant to the Bishop for Communications and Mission Interpretation
Phone: 267.323.3743
Email
Bob manages mission interpretation and communications, including our Synod's website, email newsletter, videos, and media relations. He assists congregations with crisis communications and equipping congregations to improve their communications. Contact Bob with stories of your congregation's newsworthy activities or for consultation with worship media, emerging worship, outreach, and crisis communications issues.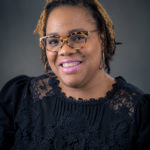 Cynta Outterbridge
Communications Assistant and Database Manager
Phone: 267.323.3742
Email
Mrs. Outterbridge handles day-to-day updates to the Synod website, ministrylink.org, and compiles the bi-weekly SEPANews e-mail updates. She also manages the Synod databases of rostered leaders, congregations, congregational contacts and other constituents and is the statistician for the Synod. Contact her with changes to your contact information. She is assistant to Mr. Fisher and provides computer support for Synod staff.
---
Congregational Vitality/Evangelical Mission
The directors work with new mission starts and re-development congregations as deployed ELCA staff for our synod, working with new church starts as well as the Congregational Vitality Team.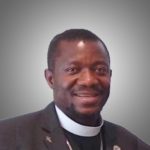 The Rev. Dr. Moses Suah-Dennis
Co-Director for Evangelical Mission
Phone: 267.323.3746
Email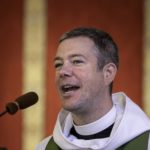 The Rev. Bryan Penman
Co-Director for Evangelical Mission
Phone: 267.323.3756
Email
---
Faith Formation and Discipleship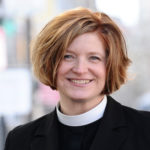 The Rev. Stacey-Kyle (Skyle) Rea
Assistant to the Bishop for Youth and Young Adult Discipleship
Phone: 267.323.3762
Email
Pastor Rea equips and supports the youth and young adults of our synod and their adult leaders.
---
Synod Assembly
Carrie Schwab
Assembly Coordinator
Email
Cynta Outterbridge
Assembly Registrar
Phone: 267.323.3742
Email
In addition to communications and database duties, Mrs. Outterbridge is assistant to the event planner(s) and registrar for Assembly and Convocation.
---
Conference Deans
Conference
Dean
 
 
Central Philadelphia
The Rev. Regina Goodrich
Mediator, Philadelphia
215.226.0167
Email
 
 
Chester
The Rev. Chris Franz
Advent, West Chester
610.436.0807
Email
 
 
Delaware
The Rev. Jenn Casey
Holy Trinity, Wallingford
610.874.8652
Email
 
 
Lower Bucks
The Rev. Dr. Norbert Hahn
Immanuel, Somerton
215.464.1540
Email
 
 
Lower Montgomery
The Rev. Sarah Aasheim
Grace, Wyndmoor
515.681.5808
Email
 
 
Northeast/Northwest Philadelphia
The Rev. Joey Klinger
Redemption Lutheran Church, Philadelphia
(724) 996-1627
Email
 
 
Upper Bucks
The Rev. Erika Wesch
Little Zion, Telford
215.723.7404
Email
 
 
Upper Montgomery
The Rev. Chris McKinstry
St. James', Limerick
610.287.7231
Email
 
 
Director of Interim Ministry
The Rev. Wayne Shelor
571.5503229
Email
 
 
Director of Mobility
The Rev. Marcia G. Bell
267.640.5642
Email
Updated August 2, 2022
---