SEPA Youth provides opportunities for spiritual growth and equips congregations to strengthen their ministry with and for youth. Our mission is to share the word of God's saving grace to all youth and deepen their walk of discipleship.
Pastor Rea equips and supports the youth and young adults of our synod and their adult leaders.
Young people in grades 6-12 gathered at St. James, Limerick, this past weekend (March 11-12) to experience a bit of what it is like to experience homelessness. Box City 2023 gave them the opportunity to construct a "home" out of a cardboard box and spend the night, as well as learn about this concern in our communities, worship, make art and blankets, and walk a labyrinth in the cold.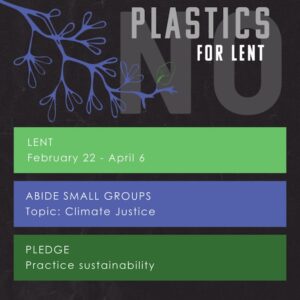 The #NoPlasticsForLent initiative, led by young adults across the church, calls us to prayer for creation, to lament the ways we have been complicit in the degradation of the earth, and to action to care for our neighbor in fasting from the things that are hurting our planet.
We want this initiative to be accessible to all, so we invite you to sustainability practices that make sense for you and are possible for you in your context or community.
Check out our website below to stay up to date on small groups, weekly videos, and to make the sustainability pledge! Abide groups for #NoPlasticsForLent will begin on February 27th.
African Descent Ministries of the ELCA is celebrating Black History Month with a new season of Talks at the Desk, a video series that explores diverse expressions of the church.
A new video will premiere each Wednesday in February at 7:30PM CST.
Registration Open for Tuscarora Lutheran Youth Retreat
Tuscarora Lutheran Youth Retreat (formerly known as Harvey Cedars) is a weekend retreat for 6th – 12th grade youth and their leaders. This retreat fosters relationships between youth of different churches to unify the Lutheran churches and youth of the SouthEastern Pennsylvania Synod of the ELCA. This retreat is also unique in the fact that it is run by the pastors and leaders of our youth groups so we depend on our adult leaders who attend with their youth to help make this retreat possible. We ask our adult leaders to be a part of small groups either through teaching, assistant teaching, or being an extra pair of hands in the classroom.
Friday, March 24th – Sunday, March 26th
@ Tuscarora Inn and Conference Center
Do Justice, Show Love, Walk Humbly with God
Registration Fee
Early bird registration due by January 29, 2023
Early bird price: $125 per person All registration due by February 15, 2023
$150 per person
---
Lutheran Night at the Phillies May 20!
The Phils should be exciting this year, fresh off their World Series appearance in 2022.
Catch the action and help fund SEPA Synod Youth Programs by buying tickets to Lutheran Night at the Phillies, Saturday, May 20 at 4:05 p.m. against the Chicago Cubs.
Ordering your tickets is simple: Go to www.phillies.com/lutheran. Use the password: LUTHERAN. Then select from available tickets.
Please contact Shannon Profy in the Phillies Sales Office at 215.218.5465 with any questions
---
Appalachia Service Project July 1-8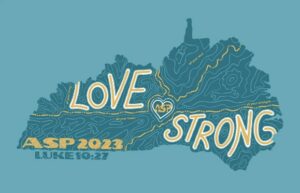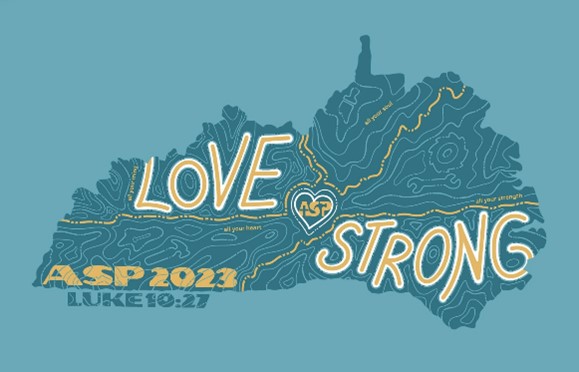 Registration for the SEPA Youth Summer Servant Trip is now open!
July 1-8, 2023 https://community.ministrylink.org/2023asp
We invite SEPA Youth, Young Adults and Adult Leader/Drivers to join us for a week of service, making homes warmer, safer and drier. ASP is a Christian Ministry, open to all people, that inspires hope and service through volunteer home repair and replacement in Central Appalachia. It is a relationship ministry with a little construction on the side. You don't need to be a contractor or structural engineer to serve: you need an open heart and a willingness to learn about poverty…and then take what you've learned back to your community.
COST: $600 which includes food, transportation (vans and gas), lodging and ASP registration fees.
SEPA Synod is coordinating crews for a total of 28 people: 8 adult/young adult leaders to drive vans, 20 youth (13yo and entering 9th grade in 2023/2024 school year).
If spots fill, we may consider adding a team. Registration deadline extended to February 12 or when teams are filled.
***If these dates don't work, check with these churches to see if there is room to join their team!
Advent West Chester: June 24 – July 1

Young people could participate in activities, enjoy soft pretzels and water ice, and get a blessing from the Bishop at the font in the seminary chapel. Thanks to the many volunteers who helped out with this event!