Youth and Young Adult Faith Formation
SEPA Youth provides opportunities for spiritual growth and equips congregations to strengthen their ministry with and for youth. Our mission is to share the word of God's saving grace to all youth and deepen their walk of discipleship.
Contact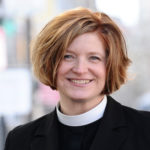 The Rev. Stacey-Kyle (Skyle) Rea
Assistant to the Bishop for Youth and Young Adult Discipleship
Phone: 267.323.3762
Email
Pastor Rea equips and supports the youth and young adults of our synod and their adult leaders.
Events
Bear Creek Youth Retreat
Parents, Youth Leaders, and Pastors – it's time to gather our youth for some time away!
Our annual junior youth gathering (JYG) took some time off during COVID-19 shutdowns. As a result, we have adapted JYG to be a one day retreat this year. A great addition to any Youth or Confirmation curriculum, this retreat invites middle schoolers to explore their faith, meet new friends, and dive into key catechetical topics in engaging, interactive ways.
This year's theme will be "I Believe". We will journey together, exploring the Apostles Creed and specifically what it means to talk about faith in our 21st century contemporary context. All youth in Grades 6-9 are invited to attend this retreat with their adult leaders as we pray, play, and get to know each other – all while diving into this important and critical question.
When: Saturday, Nov. 12, 9:30 a.m. to 8 p.m.
Cost: $45 per person
Option: Extend your retreat overnight until Sunday at 11:30 a.m. Additional $30 per person. Limited space available
Registration opens: Wednesday, Oct. 5
We invite 10th – 12th grade students to serve as mentor leaders during our Saturday retreat; for more info click the button below:
Young Adult Abide Groups for October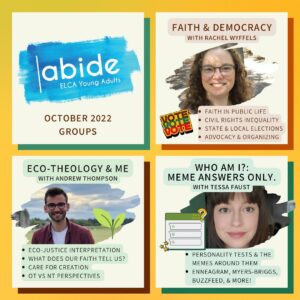 ELCA Young Adults announces that Abide is back with new groups.
You can register to be placed into a weekly, virtual small group lead by one of our small group leaders below. Groups meet via video call for approximately one hour over the course of a month. Each group will be centered around a specific topic and participants may choose one of the three topics each month.
October groups are "Faith & Democracy" with Rachel Wyffels, "Eco-Theology & Me" with Andrew Thompson, and "Who Am I: Meme Answers Only" with Tessa Faust. New groups will be offered each month.
Sign up for a group https://sites.google.com/view/abidesmallgroups/welcome/
Deadline to register for a group is October 1st!
News
Bishop Blesses Backpacks for Youth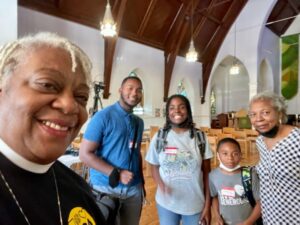 Bishop Davenport and SEPA Youth invited youth to have their backpacks and devices blessed on Sunday, September 18.
Young people could participate in activities, enjoy soft pretzels and water ice, and get a blessing from the Bishop at the font in the seminary chapel. Thanks to the many volunteers who helped out with this event!
---