SEPA Youth provides opportunities for spiritual growth and equips congregations to strengthen their ministry with and for youth. Our mission is to share the word of God's saving grace to all youth and deepen their walk of discipleship.
Pastor Rea equips and supports the youth and young adults of our synod and their adult leaders.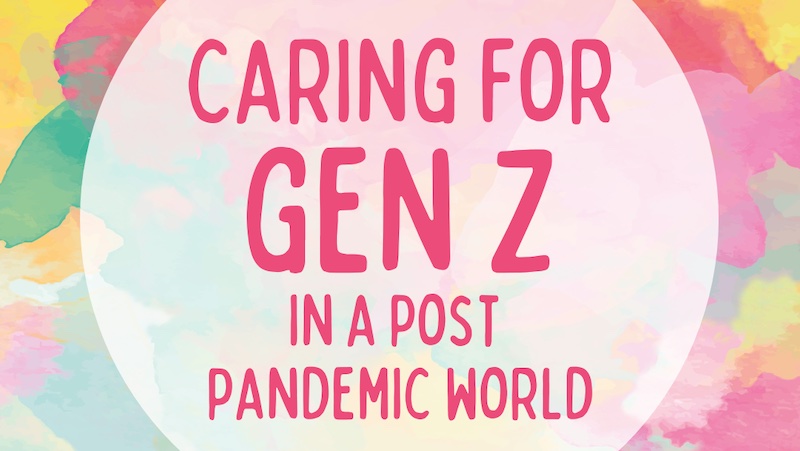 We are excited to invite you to an upcoming Lunch & Learn webinar in partnership with Springtide Research Institute, ELCA Youth Ministry Network and ELCA Youth Ministry.
On January 12, 2023, at noon CST, Springtide Research Institute will share their latest research on "Caring for Gen Z in a Post Pandemic World." For many young people, there is no normal to return to after the pandemic. Their entire lives have changed. Springtide's pandemic research focused on what young people are experiencing, how they view the future, and most importantly, what you can do to support them. We invite you as ministry leaders and volunteers to come together for this virtual event to strengthen the ministries you are a part of and discover how we can best tend to the young people and communities we serve.
Join us as we learn together from this research and share in a brief Q&A time with our Springtide Researchers!
Where: Zoom (link will be sent upon registration)
When: January 12, 2023
Time: Noon CST
Topic: Caring for Gen Z in a Post Pandemic World
Extravaganza 2023: 'Enough'

The Extravaganza is the ELCA Youth Ministry Network's annual ministry conference for adults who work with children, youth and family ministry! Join onsite or online to be renewed and equipped for ministry as you network and learn from leaders across the ELCA. The main event is February 3-6, with intensive courses Feb. 2-3.
Appalachia Service Project July 1-8
The SEPA Appalachia Service Project summer mission trip is set for July 1-8, 2023. For information email Pastor Stacey-Kyle Rea, srea@sepa.org.
Box City for Grades 6-12 March 11-12
A Box City Youth Event for grades 6-12 will be held March 11-12, 2023, at St. James Lutheran Church, Limerick. For information email Pastor Stacey-Kyle Rea, srea@sepa.org.
Young people could participate in activities, enjoy soft pretzels and water ice, and get a blessing from the Bishop at the font in the seminary chapel. Thanks to the many volunteers who helped out with this event!