Youth and Young Adult Discipleship
SEPA Youth provides opportunities for spiritual growth and equips congregations to strengthen their ministry with and for youth. Our mission is to share the word of God's saving grace to all youth and deepen their walk of discipleship.
Contact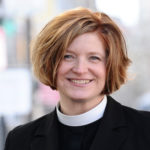 The Rev. Stacey-Kyle (Skyle) Rea
Assistant to the Bishop for Youth and Young Adult Discipleship
Phone: 267.323.3762
Email
Pastor Rea equips and supports the youth and young adults of our synod and their adult leaders.
---
News & Events
Are You Ready for the Gathering?
The ELCA Youth Gathering is back — and we're going to New Orleans from July 16-20! (MYLE and tAble pre-events will be July 13-16)
Priority registrations began Friday, September 15, 2023 at 12pm CST. (1pm EST)
We encourage you to read through the registration materials on the ELCA Youth Gathering's website: https://www.elca.church/gathering/attend/congregations
Here are the dates you need to know:
ELCA Youth Gathering will review financial assistance requests, but you need to apply by October 15 to be considered.
Cost is determined based on when you register – so take advantage of priority registration to get the lowest cost and first dibs on housing.
Any questions? Email:
3 Opportunities to Learn About the 2024 Youth Gathering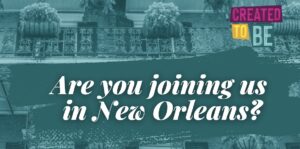 On Sunday, August 20, at 3 p.m. there will be an ELCA Youth Gathering Q&A meeting. You can join in person at St. Luke Lutheran Church, Devon, or on Zoom. Email for the Zoom link.
Save the date! On Sunday, September 24, from 6-8 p.m., SEPA Youth will host a Mardi Gras Gathering Kickoff Event at United Lutheran Seminary, 7300 Germantown Ave, Philadelphia.
Save the date! On Saturday, October 20 through Sunday, October 21, there will be a New Orleans 101 Overnight.
More information and registration information to come in September! Questions? Contact Pastor Skyle
5 Things You Can Do to Prepare for the Gathering
1) Enroll in the Handbook Series on gLearn. This bundle of courses gives you essential tips and tricks for a successful Gathering. https://glearn.elcagathering.org/
2) Connect with your Gathering Synod Champion. These individuals are trained to be your Gathering expert and answer any questions you might have. They also will have an idea of what other congregations are attending in your area. You can email this person on the Gathering's website.
3) Subscribe to the gNews for updates from the Gathering office and to be the first one notified when new resources drop. https://community.elca.org/youth-gathering-newsletter…
4) Brainstorm a New Orleans themed fundraiser! Maybe make some beignets for coffee hour or try to perfect your gumbo for a community meal.
5) Download the Getting Ready Materials and start adding meeting dates with your group. This curriculum is designed to get your group talking about the theme and prepared for the Gathering.
Working and Growing at ASP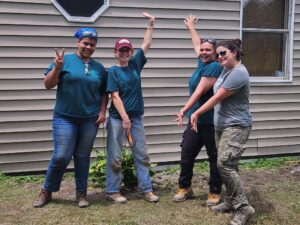 A team of 16 youth, young adults, from six SEPA congregations spent the 4th of July week with the Appalachian Service Project in Kentucky, insulating and replacing the rusted tin roof and siding on a trailer and addition.
The ASP crew included folks from St John's, Blue Bell; Christ Lutheran, Kulpsville/Harleysville; Trinity, Havertown; St Peter's, North Wales; St Mark, Conshohocke;n and Trinity, Lansdale.
Here's a glimpse into the project from the team's perspective.
---
ELCA Vocational Fellowship for Young Adults
The ELCA Young Adult Vocational Fellowship offers young adults an opportunity to discover their calling while gaining valuable professional experience. In partnership with ELCA affiliated ministries, participants are equipped to explore their faith and vocational aspirations, all while receiving support from a network of peers and experienced ELCA coaches. The program is designed to prepare communities and ministry organizations to welcome new, young, and diverse leaders. Fellows receive competitive compensation and benefits, including access to mental health resources, relocation assistance, coaching, and a small group cohort.
The program has partnered with several sites for the 2023-2024 year, including The Dwelling, All Places Together, National Lutheran Communities & Services, Together Lab, Rainbow Trail Lutheran Camp, The Hunger Advocacy Fellow Program, Building Resilient Communities with the ELCA Churchwide Organization, Pine Ridge Reconciliation Center, the Minneapolis Area Synod, and Capital University. This program embodies the ELCA's commitment to empowering young adults and building a brighter tomorrow. For more information about the program and these partner sites, please visit
http://www.elca.org/Vocational-Fellowship
.
---
Extravaganza 2024 – January 18-21
The ELCA Network for Children, Youth and Family Ministry will hold the 2024 Extravaganza January 18-21 in-person and online. Save the date and watch the network website for new information.
In a broken and hurting world, we are called to discern God's dreams and visions; as we seek to follow Jesus, we will be equipped by the Holy Spirit to make those dreams a reality for the children, youth and families we serve.
Throughout the scriptures we read of those who had dreams, or who interpreted the dreams of promise, warning and possibility. Why has the church stopped giving attention to our dreams?
A dream is almost always about the future. It is almost always about a possibility. It is almost always about what "could be"– for the faith of our young people, our congregations, and the work of God in the world? Extravaganza 2024 will explore these questions. And we will look to discover the role that those who work in faith formation with young people play in discerning God's dreams and visions for the world, and how we can make those a reality in the places we live and serve.
---
Make Plans Now: Gathering Registrations Open Sept. 15
Registration for the 2024 ELCA Youth Gathering, the Multicultural Youth Leadership Event (MYLE), the tAble and the Young Adult Gathering will open on Sept. 15, 2023. All ELCA congregations are invited to participate.
Every three years, thousands of high school youth and their adult leaders from across the Evangelical Lutheran Church in America gather for a week of faith formation known as the ELCA Youth Gathering. Through days spent in interactive learning, worship, Bible study, service and fellowship, young people grow in faith and are challenged and inspired to live their faith in their daily lives.
An important part of the Gathering's ministry are the two pre-events, the Multicultural Youth Leadership Event (MYLE), a faith formation and leadership development event primarily for youth of color, and the tAble, a gathering that brings together, blesses and empowers youth with disabilities.
The ministry of the Gathering is excited to partner with Young Adult Ministries to host the first-ever ELCA Young Adult Gathering for individuals who will be 18-35 at the time of the Gathering.
Get full information at https://www.elca.church/gathering.
Registration Fees Waived For Some MYLE And TAble Participants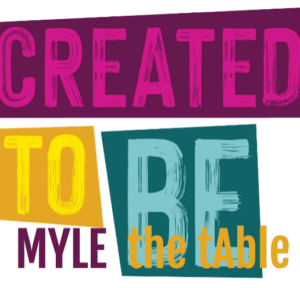 It's with great excitement that we announce the registration fees for the first 1,000 registrants for the Multicultural Youth Leadership Event (MYLE) and the first 200 registrants for the tAble will be waived by the Gathering for the 2024 cycle.
"As crucial parts of the ministry of the Gathering, we are thrilled to be able to support MYLE and the tAble in this way. Our hope is that more young people will get to experience these important ministries which we know creates a lifelong impact. We're thankful to a generous donor that makes this opportunity possible for the young people of this church." -Deacon Tammy Jones West, 2024 Gathering Director
More details will be added and/or updated on our website in the coming weeks.
---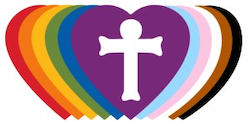 The Southeastern Pennsylvania Synod, ELCA is a Reconciling in Christ synod.
We, the Southeastern Pennsylvania Synod of the ELCA, rooted in Jesus' gospel of liberation, unconditional love, and hospitality, welcome all into fellowship and community. This welcome includes those who have traditionally been marginalized in society inclusive of all sexual orientations, gender identities and expressions, racial and ethnic backgrounds, physical and mental abilities, and stations in life. As God's beloved, we are guided by the Holy Spirit, committed to the work of racial equity, and called to the pursuit of justice throughout our communities. We encourage all of our congregations to engage in this work of the gospel, creating safe spaces for all people to bravely be their full selves. We celebrate and affirm all of God's children just as they are with all of their differences and gifts.
---