All Saints Appeal

Dear Beloved Saints of Southeastern Pennsylvania Synod,
Thank you for witnessing to God's extravagant love and grace in this five-county region around Philadelphia. 2020 has seen immeasurable crisis – a global pandemic, civil unrest, racial tensions, and economic downturn. But when the going gets tough, we return to our roots. We go back to our discipleship basics. We return to our baptismal promises.
Previous generations of saints have stood around the font, making promises to God and to us that we would grow up in Christian community, be nourished in God's word and by the Lord's Supper, and work for justice and peace in the whole earth. And we have made these promises to our children and to future generations. We look at all that is going on in the world and we profess our faith in Christ Jesus, reject sin, and confess the faith of the church.
The Southeastern Pennsylvania Synod equips the saints to live out our baptismal promises.
All Saints – Live Among God's Faithful People from Southeastern PA Synod, ELCA on Vimeo.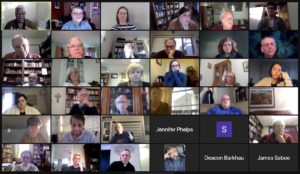 To live among God's faithful people: Our Vitality Team is walking alongside congregations who are rebuilding connections to their neighborhoods, reimagining their buildings and their ministries for the people who live around them now. Synod youth ministry creates supportive relationships for teens that encourage them to explore God's call in their lives. Our global missions have connected us to our siblings in Tanzania and sent missionaries to encourage growing networks of Christians.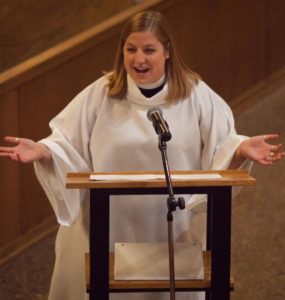 To hear the word of God and share in the Lord's Supper: We currently nurture 38 candidates and inquirers for ministry who are exploring a call to rostered ministry in the ELCA, providing them with seminary scholarship support, learning opportunities, and discernment partners. In turn, they have helped congregations in the midst of pandemic imagine and implement new ministry ideas. 7 congregations have scheduled call votes since the pandemic's beginning and the Committee of Deans, Director for Mobility, and Director of Interim Ministry continue to walk alongside the other congregations who are currently in transition within our synod. Weekly communicator calls have provided support for online worship.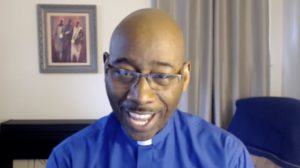 To proclaim the Good News of God in Christ through word and deed: Our communication ministries are keeping us connected, lifting up resources and partners for the ministries our congregations are launching. Our Anti-Racism team and In God's Image team ensure that our proclamations of God's love reach into all communities, dismantling prejudices around race and gender and sexuality.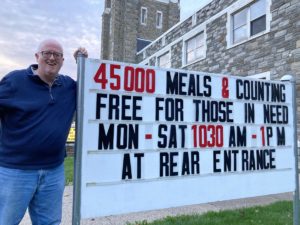 To serve all people following the example of Jesus: With synodical support, food ministries launched by our congregations are serving more people than ever. Through partnerships with Lutheran Disaster Response and ELCA World Hunger, we have provided additional grant support for these important ministries. Sewers throughout SEPA have been connected with hospitals and care facilities to receive donations of masks and personal protective equipment.

To strive for justice and peace in all the earth: When people are in need, the saints of SEPA show up. We have represented at marches and prayer vigils. We work with the Lutheran Advocacy Ministry in Pennsylvania to advocate for Christian concern for those experiencing poverty, food insecurity, and homelessness.
Please join us in investing in these ministries!
The All Saints Appeal of the Southeastern Pennsylvania Synod launched as way for us to strengthen relationships with our siblings in Christ throughout the synod and to make sure that our work together is funded to sustain the mission God has given us.
The flame of your baptismal candle joins with all the saints to light up the world. With your help, the stories of God's faithfulness will continue to be told in our synod. People will see our SEPA saints and praise God.
We give thanks for you saints of the Lord – for your witness, for being beloved community, for your financial support, and for your ongoing prayers for this work we do together. Every dollar you give translates into direct mission in the Southeastern Pennsylvania Synod. It takes all of the saints to make this possible.
Visit our website (https://ministrylink.org/about/give/) or use the enclosed pledge form to make your gift to the All Saints Appeal today.
When your ministry can continue the paths laid by those who have gone before us and when the needs of the world demand a reimagination of your ministry for new contexts, God promises to be with you always. And until the end of the age comes, we will keep equipping the saints for lives of discipleship rooted in our baptism into Christ.
God bless you!
The Rev. Patricia A. Davenport,
Bishop
The Rev. Karen Sease,
Assistant to the Bishop for Vocations & Leadership/Mission Advancement
---