Give Now
We can do more together than we can do alone.
"Healing The Heart" – A Medical Appeal for Bishop Stephen Munga
We recently learned of urgent medical needs for Rev. Dr. Stephen Munga, Bishop of our companion synod the North Eastern Diocese of the Evangelical Lutheran Church in Tanzania. He fell ill and was diagnosed with transient ischemic attacks. Bishop Munga needs emergency medical treatment and the closest doctor that can help is in South Africa. The cost for the air ambulance alone is $37,000 on top of the costs for major heart surgery and recovery.
Southeastern Pennsylvania Synod is joining the North Eastern Diocese in supporting Bishop Munga financially and in prayer. Join Bishop Davenport and other leaders in supporting the healing of Bishop Stephen Munga so that he can return to leading faithful and life-giving ministry for the people of the North Eastern Diocese. We feel the hurt as the body of Christ. Let us be a part of the healing.
Gifts to "Healing the Heart," Bishop Munga's medical recovery fund may be made payable to the Southeastern Pennsylvania Synod, either by clicking on the secure gift button below or by mailing your gift to the synod office.
Select "Healing the Heart" from the drop-down list.
---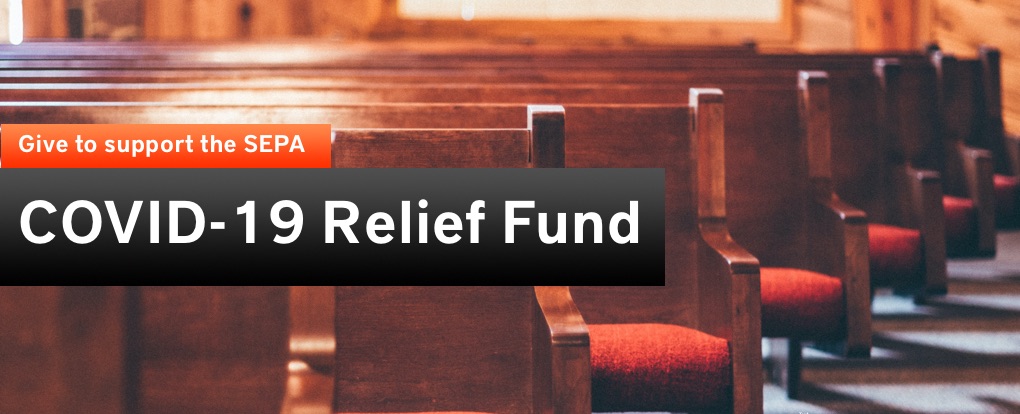 COVID-19 has forced rapid changes in our SEPA congregations – in the ways we worship, provide pastoral care, and serve those in need in our neighborhood. We have been blessed with the love of Christ, with technologies to connect us during physical distancing, with creative rostered ministers and lay leaders who keep our churches praising God and serving neighbors. Yet we know that many are hurting in our church and local communities.
Many of our ministries are blessed to be self-sustaining during this time. Some, though, need additional support to keep caring for the people of God and/or meeting growing needs in their neighborhoods. Scripture tells us that we are blessed to be a blessing to those who are in need.
Give to the SEPA COVID-19 Relief Fund

Join us in supporting our SEPA Synod COVID Relief Fund. If you can give some of the stimulus check or are blessed with other financial resources at this time, please help us help struggling congregations continue their important mission. Every dollar raised will go directly to congregations and their outreach ministries. In honor of our synod's spirit of generosity and the abundance of God Almighty, the first $2000 raised for the SEPA COVID-19 Relief Fund will be matched.
If you would like to be our next matching donor (at a level of $1000 or more), please contact Pastor Karen Sease at (267) 323-3744.
You can make a one-time gift, or arrange recurring giving via credit card, Apple Pay, or electronic transfer from your bank account at this link (mobile friendly).
Give to the SEPA COVID-19 Relief Fund
---
You can also support other Synod causes, such as the Bishop's Fund, at the link below.

---