2022 Synod Assembly
Saturday, April 30, 2022
Hope For Today, Strength For Tomorrow Through Community In Christ
The 2022 Synod Assembly will be held on Saturday, April 30 as an online business meeting. Conferences will participate in service projects on Saturday, April 23, and an in-person gathering will be scheduled later in the year.
The theme for this year's gatherings is Hope for Today, Strength for Tomorrow Through Community in Christ.
Schedule
The assembly begins with welcome and worship at 9 a.m., and is scheduled to adjourn at 7:40 pm, with lunch, dinner, and stretch breaks.
9:00 a.m. Worship, Order for the Opening of Assembly, Installations & Acknowledgements
9: 45 a.m. Plenary Session – Reports of the Registrar, Secretary, and Nominating Committee; Introduction of Candidates
11:10 a.m. Break
11:20 a.m. Plenary Session – Reference and Counsel, Resolution on Welcome and Inclusion, Report of the Treasurer and Finance Committee
12:30 p.m. Lunch Break
1:20 p.m. Report of the Vice President, Elections and Balloting, ELCA Churchwide Representative, Recognition of Anniversaries
2:55 p.m. Break
3:05 p.m. Plenary Session – Elections and Balloting, Reference and Counsel
5:00 p.m. Dinner Break
6:15 p.m. Plenary Session – Reference and Cousel, Report of the Registrar, Recognition of Outgoing Synod Council members, Installation of Synod Counsel members, Blessing of Church Assembly Voting Members
7:50 p.m. Order for the Closing of Assembly
Voting members will participate via a Zoom meeting. The proceedings will be live-streamed for others. Check back to this site for the link to the stream.
ELCA Representative: Rev. Nicolette Pernaranda
Program Director for African Descent Ministries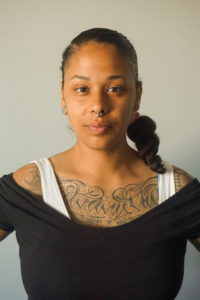 Nicolette Penaranda is a pastor in the Evangelical Lutheran Church in America serving as the Program Director for African Descent Ministries. She graduated from Lutheran Theological Seminary at Philadelphia in 2017 with a concentration in Black Church Studies. She also attended Wagner College for her BA in History and Sociology and her MBA in business Management. Nic is the creator of MONadvocacy, a racial justice resource grounded in play. She is passionate about queer Black liberation, cultivating diverse leadership in faith spaces, and the art of creation. She resides in the Chicagoland area with her spouse, daughter, and two cats; Penne Pablo and Rigatoni Braxton.
Stay tuned… Pastor Pernaranda will join us to continue the conversation on Wednesday, May 11, at 7 p.m. on Zoom.
---
Menu: Preparing for assembly | Budget and Finance Forum | RIC Resolution Forum | Reference and Counsel Info | Orientation Videos | Technology Requirements
---
Preparing for Assembly:
Online Forum on SEPA Finances and Budget
Discussion of 2021 financial reports, the 2023 proposed budget, and Q&A with Treasurer Janet Neff, CPA, and Albert Glenn, chair of the synod's Finance Committee.
Watch the Reconciling in Christ Resolution Forum
The SEPA Synod Reconciling in Christ Task Force held an online forum to share a resolution that updates the Synod's commitment to being a Reconciling in Christ Synod aligning with the new requirements from ReconcilingWorks. This informational discussion was recorded and you can view it by clicking the image above or the links below.
You Can Change The Church
A Pre-Assembly Web Forum with the Reference and Counsel Committee
How you can create changes in the church through the Synod Assembly
What's the difference between a resolution and a memorial?
Ways to write an effective resolution
The deadline to submit resolutions for guaranteed consideration by the assembly is March 30.
Resolutions received April 1-April 17 may be considered if the assembly agrees by a 2/3 vote.
---
Assembly Orientation
Pastor Larry Smoose, parliamentarian, explains procedures for the assembly in this video:
Download assembly rules: RULES OF PROCEDURE 2022
Download Parlimentarian's guide to 2022 assembly: Parliamentary Guide 2022
Technology Overview
Pastor Bob Fisher reviews the use of Zoom and Vpoll for the assembly:
Download PDF presentation and notes: Tech Orientation Notes
Technology Requirements for Online Assembly:
For questions about technology requirements email
.
►Assembly will take place via Zoom. Voting will take place simultaneously using the VPoll website.
►You will need a desktop or laptop computer with the free Zoom software installed. (Visit https://zoom.us, click "Resources" in the upper right corner, and select "Download Zoom Client".
►You will also need to have access to the VPoll website in an Internet browser. The site is optimized for Google Chrome, but the vendor supports most desktop and mobile browsers.
►To accomplish this, you may either use two devices (one for Zoom and one to enter your vote) or you may simply switch between Zoom and your browser on a single device.
►Your computer must have a microphone, speakers, camera, and reliable Internet connection.
►It is highly recommended that each person have earphones with a microphone, or a headset.
►If you do not have these things, please speak to your pastor about possible solutions.
Closer to the event, the assembly site will feature training materials including video tutorials and printable guides for voting members. Live voting member orientation will be held 7 p.m. April 28, 2022. We ask that all voting members attend this session. During the orientation and the actual event, the synod will staff a helpdesk phone line available to provide technological assistance as needed. Information on how to reach the helpdesk will be made available when you receive your voting login.
Each registrant must have:
►An email address unique to them, which is used as your authentication credential for the meeting. Two registrants cannot share an email address.
►If you need a unique address, we suggest creating one in Google Gmail (https://www.gmail.com)
---
Our Logo
Thank you to all the talented SEPA Synod designers who entered our 2022 Assembly Logo Contest. A special congratulations to Nikki Young, Director of Children Family and Youth Ministry at New Hanover Lutheran who was chosen by the SEPA Synod Council as the winner. Nikki will be donating her $250 award to the New Hanover Lutheran's VBS program.
---
---