2021 Assembly Virtual Mission Center
Welcome to our Virtual Mission Center
Scroll down to learn more about our partner ministries, watch videos, and download materials. Visit as many virtual tables as you wish. And share this webpage with your congregations so they can learn more about the work we do together.
Virtual tables: ELCA Churchwide Organization | Bear Creek Camp | Communications | ELCA Federal Credit Union | Gemma Services | KenCrest | Liberty Lutheran | Lutheran Immigration and Refugee Services | Lutheran Settlement House | Portico Benefit Services | Sanctuary Village | Seafarers International House | Thrivent | United Lutheran Seminary | UniLu Feast Incarnate
---

ELCA Churchwide Organization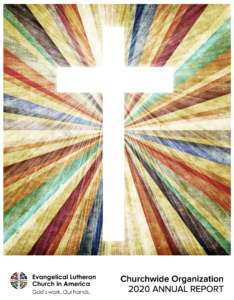 Across the Evangelical Lutheran Church in America we have seen how resilient we are as church and as people of God. As we have negotiated loss, injustice, and uncertainty there have been efforts to learn, listen, and try new things. The churchwide organization has been working alongside all expressions and ministries of the ELCA — providing resources, sharing stories, engaging members, as we've shifted our focus to responding to the pandemic.
The 2020 Review linked below summarizing ELCA efforts in COVID-19 response, global pandemic response, ecumenical and religious theological discernment, engaging communities and relationships, candidacy and first call process, generosity, and the new-in-2020 Innovation Lab.
Downloads:
---

Bear Creek Camp
Bear Creek Camp is a ministry of the Southeastern and Northeastern Pennsylvania Synods of the Evangelical Lutheran Church in America. Located on nearly 3,000 acres in the beauty of the Pocono Mountains, outside of Wilkes-Barre, Bear Creek Camp offers year-round opportunities, including summer residential youth camp, nature day camp, environmental education programs, weekend camp retreats and outside group rentals.
Bear Creek Camp's core purpose is to help individuals explore, celebrate and grow in God's creation. We cultivate a dynamic ministry of experiences and community through: having fun, sharing faith, developing leaders, building character, promoting adventure, and embracing the inclusion of all.
Experiences at effective summer camps, like Bear Creek Camp, have been proven to strengthen the faith life of congregations. Individuals that experience camp value more highly the role of faith in their homes, the role of faith practices in their daily lives, and the role of being a part of a faith-based community like a congregation.
Bear Creek Camp relies on the support of our campers, families, alumni staff, and congregations through participation in summer camps and retreats and through financial contributions throughout the year.
Website: http://www.bearcreekcamp.org
Collin Grooms- Executive Director- collin@bearcreekcamp.org 570.472.3741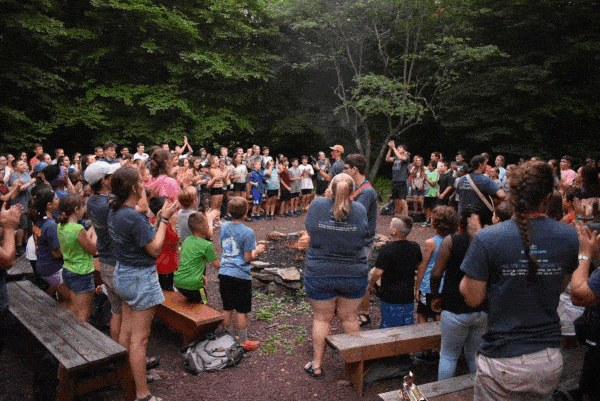 Downloads:
---
Communications
Who knew in early 2020 how important communications and technology would be to our ministries? Pastor Bob Fisher, Assistant to the Bishop and Director of Communications, shares how the synod — like congregations — leveled up to provide new services and support for congregations.
---

ELCA Federal Credit Union
Celebrating our fifth anniversary as a financial ministry of the ELCA
The ELCA Federal Credit Union was founded in 2016 to provide a fuller suite of financial products and services to the members, congregations and ministries of the ELCA. The Credit Union offers a rich variety of products—from savings and checking accounts and CDs … to loans, lines of credit and credit cards. The Credit Union is the first of the ELCA's financial ministries to offer loans to individuals. Because we exist solely to serve our members, we can offer better rates and lower fees than many traditional banks, and we have demonstrated success in providing significant savings to our borrowers. Our strong online presence allows members to access their funds anytime, anywhere—as consumers expect today.
Membership is open to every ELCA member, synod, congregation and ministry—and their employees.
Website: elcafcu.org
Download: ELCA Federal Credit Union 2021

---

Gemma Services
Gemma Services' mission is to change lives by transforming hope into action for children, youth, and families struggling with emotional and behavioral challenges. Formed in Fall 2019 by the merger of Silver Springs – Martin Luther School and theVillage, Gemma represents more than 300 years of service to vulnerable children and families. The merger was born out of our legacy organizations' similar histories and dedication to vulnerable and at-risk children and families in the Greater Philadelphia Region. Both were founded in the 1800s as orphanages within faith-based communities and over the years evolved into treatment programs. As needs in our communities grew, programming expanded to include mental health, child welfare, prevention, and educational services. Today, Gemma is guided by the vision of a world in which children, youth, and families feel valued and have the tools to realize their highest potential.
Gemma Services' programs include:
Residential Treatment program for boys and girls ages 6-14 in Plymouth Meeting with complex mental health diagnoses
Martin Luther School, an Approved Private School for Kindergarten through 8thgrade students struggling with emotional and behavioral challenges
Community Based programs including Foster Family Care, Host Home, Adoption and Permanency, Outpatient Mental Health, Intensive Behavioral Health Services, Applied Behavioral Services, Family Based Mental Health Services, Family Empowerment Center and In-Home Protective Services
Individuals and congregations can support Gemma's mission by volunteering, holding a collection for items needed by the youth and families we serve at Christmas or throughout the year, joining our Faith in Action Council, or making a financial contribution to support our programs. For more information, please contact Lynn Unipan, Chief Development Officer at LUnipan@gemmaservices.org or (610) 825-4440 x3206 or visit our website at www.gemmaservices.org.
Download:
---

KenCrest
Founded in 1905, and celebrating our 115th anniversary year, KenCrest serves the Southeastern PA Region, Delaware and Connecticut, providing services for people of all ages. KenCrest's mission is to support community development by exploring possibilities, mobilizing resources, and empowering dreams. We currently serve individuals with intellectual and developmental disabilities and autism, and their families, from newborns to senior adults, offering supports through a community-based model. KenCrest's services and supports include early intervention; early learning programming; personal supports; community living, with specialties in medically complexed diagnoses; LifeSharing; nursing and clinical supports; community participation programs; and supported employment options. We also serve 7 Philadelphia neighborhoods with Early Learning Centers for children aged 0-5 in inclusive, community settings. KenCrest serves over 12,500 individuals each year with a dedicated staff of over 2,100 employees.
Organizational Contact:
Barbara Kochard, Director of Development
barbara.kochard@kencrest.org
610-825-9360 ext. 1129
www.kencrest.org
Download:
---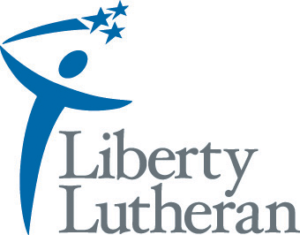 Liberty Lutheran Services
Downloads:
---

Lutheran Immigration and Refugee Services
For more than 80 years, Lutheran Immigration and Refugee Service (LIRS) has offered welcome and hope to more than half a million refugees. With the support of people like you, we have equipped and empowered these new Americans while advocating for policy that protects all of God's children.
LIRS is grateful for the generous and prayerful support of congregations and communities across the Southeastern Pennsylvania Synod. We could not do this work without you.
In the coming year, the U.S. expects to welcome 125,000 refugees to our shores. Our Lutheran communities can lead in the work of welcome, and LIRS is looking to partner with congregations and faith leaders in big and small ways.
For more information on how your congregation or community can partner with LIRS, contact Chelsey Johnson at 507-829-0431 or email cjohnson@LIRS.org
5 Ways to Get Involved
Organize a Transformed Community bible study to explore ideas of radical welcome.
Join Emmaus: A Congregational Discernment Program, launching this spring, for congregations to discern how they can best walk alongside refugees and migrants in their community.
Ask your congregation to support LIRS through a special offering.
Host an interfaith prayer vigil in Pentecost through Stand Up Speak Up, a programfocused on prayer, reflection, and stories of migrants and refugees.  
Learn about LIRS advocacy initiatives, including policy updates and invitations to virtual events.
For more ideas on individual and congregational engagement, visit the LIRS Action Center.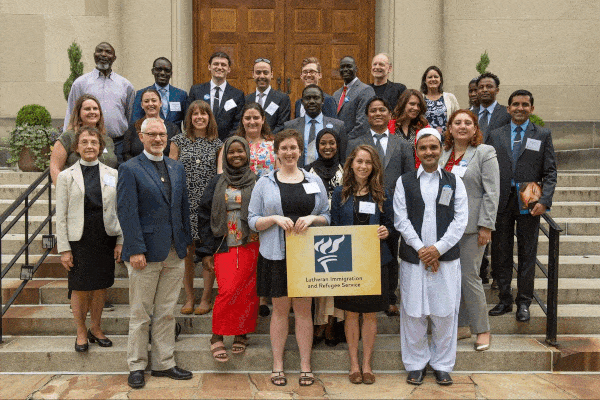 Downloads:
---

Lutheran Settlement House
Lutheran Settlement House was established in 1902 as a non-profit, community-based organization committed to serving vulnerable children, adults, and families. It was founded on the principles of the settlement house movement, and originally served communities of newly arrived immigrants in Philadelphia's Fishtown, Kensington, and Port Richmond neighborhoods. In those early days, LSH served as a community center for new immigrants, providing them with childcare, food, clothing, and a variety of other services.
Today, LSH continues to meet the varying needs of our community and serves over 5,000 individuals each year through a diverse array of services that addresses the entire person and their family. During times of crisis and transition, people rely on LSH as a place where they can find safety, community, and hope. Basic needs are met—food, shelter, safety—while work with our counselors and social workers help people heal from the trauma they have experienced.
LSH is known in the community as a place where people can turn for emergency assistance with basic needs, such as food from our pantry and help finding safety from an abusive partner. By providing and connecting people with critical social services, LSH is a resource for those who seek to change the direction of their lives by developing skills which will enable them to become self-sufficient.
If you live in Philadelphia and are seeking our service, please call 215-426-8610. If you are interested in supporting our work through a gift or volunteering, please contact Erica Zaveloff, Director of Development at 215-426-8610, ext. 1218, or ezaveloff@lshphilly.org. Visit our website for more information about our work: www.lutheransettlement.org.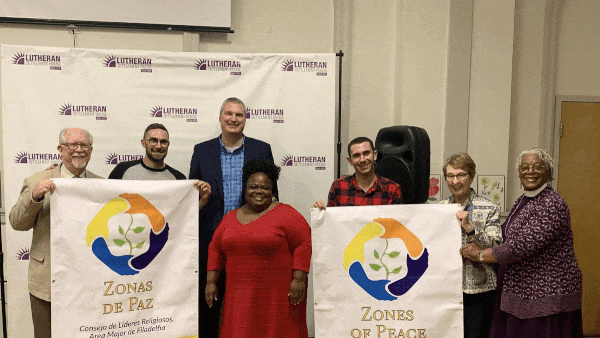 Videos:
Downloads:
---

Portico Benefit Services
As a ministry of the ELCA, we provide retirement, health, and other related benefits and consultative services to enhance the total well-being of those who serve faith-based organizations — throughout their working years and in retirement. We care for the rostered ministers and lay employees of the ELCA's:
Congregations, synods, and churchwide organization
Social ministry organizations
Church-affiliated institutions
Colleges, universities, and seminaries
Here's a greeting from Barbara Debski, our Portico regional representative.
---
Sanctuary Village
Sanctuary Village's mission is to build a small community of tiny houses to provide transitional housing for individuals experiencing chronic homelessness in Philadelphia and who are at highest risk for COVID-19 infection. The Welcome Church is a founding partner organization of Sanctuary Village. Sanctuary Village was chosen by the City of Philadelphia for this project. Some of the operational costs will be covered by Philadelphia's share of the CARES Act. Now, Sanctuary Village needs funds to build the Village.
Our plans include
Building and maintaining (at least) 12 rent-free tiny houses in Northeast Philadelphia, on city-owned land, on the site of the Riverview Home (a personal care home for older individuals).
Focusing on people who are most vulnerable to COVID-19 infections and other health issues, including those older than 65 years or with underlying health conditions/disabilities.
Providing a safe environment that allows residents to be neighbors to one another.
Empowering residents by providing social services needed for sobriety, employment, and ability to transition to permanent housing; services include case management, money for public transportation and groceries/meals, and assistance with job searches.
Following the successful model of tiny house villages in Seattle, where residents typically transition to permanent housing within a year.
Establishing governance for the Village, with residents themselves filling leadership roles.
We need your help, in the form of a donation, an offer to volunteer, or your prayers! Please donate or participate in one of our fundraisers at tinyhousecommunity.org or contact Dr Catherine Farrell, cifarrell@comcast.net, 215-430-3605
Downloads:
---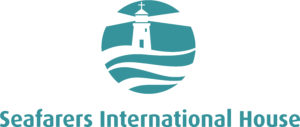 Seafarers International House
For the past 148 years, Seafarers International House is the Lutheran response to the urgent needs of vulnerable seafarers and immigrants. SIH offers pastoral/spiritual care, hospitality, social assistance, and advocacy to a multi-national and multi-faith community in maritime ports on the Eastern Seaboard (Baltimore, Connecticut, New Jersey, New York, and Philadelphia), and in New York City. During the COVID pandemic in 2020, SIH served a total of 19,746 people. This included visiting 14,644 and with restricted shore leave transporting 1,351 seafarers. SIH also provided 2,211 lodging nights (at rented space at a different mid-town hotel) and social services to seafarers (74), asylees (12), and survivors of domestic violence, human trafficking and local disasters (14).
With the disruptions caused by the pandemic, seafarers and immigrants needed and continue to need Seafarers International House's service more than ever, while the organization lost a major income stream, the guesthouse operations, and now mostly relies on contributions to care for the often unseen members of our society.
In the Port of Philly, SIH Port Chaplain Bill Rex visits seafarers, who have extended contracts, some over 18 months because of COVID-19 related travel restrictions. He provides a lifeline to them, often providing essentials including medication.
In Manhattan, we plan to assist 30 asylees in 2021, people who fled persecution in their homeland and have been granted the legal right to stay in the United States. Most become contributing members of their community within three months.
Web site with 5-minute promotional video: https://www.sihnyc.org/
Donations: https://interland3.donorperfect.net/weblink/weblink.aspx?name=E141355&id=2
Contact:
Henryk Behnke (he, him, his)
Director of Development & Communications
Seafarers International House
123 East 15th Street
New York, NY 10003
henryk@sihnyc.org
Downloads:
---

Thrivent Financial Services
People thrive when they make the most of all they have been given. Thrivent is committed to helping those we serve – individuals, churches, and nonprofits – make informed financial decisions based on Christian values. We believe money is a tool, not a goal. We're honored to offer churches unique resources to help you manage ongoing operations to carry out your mission and strengthen our communities.
We're excited to report:
Thrivent directed $289,493 in Choice Dollars to more than 450 churches and nonprofits in the five-county Southeastern Pennsylvania Synod district in 2020.
Thrivent Action Teams continue to support church missions and outreach by engaging congregation members in service, educational and fundraising volunteer projects.
Churches in the SEPA Synod district are invited to join us in a Faith Builds in partnership with local Habitat for Humanity affiliates. Join us in raising prayers, walls, and donations as we build a duplex home for hard-working families on Cowpath Road in Hatfield in 2021. To learn more, visit: https://habitatmontdelco.org/thrivent/. And celebrate with us as we look to bless two families, welcoming them home to two completed Faith Builds homes in Coatesville, Chester County soon!
Financial education workshops and webinars help strengthen congregations through values-based teaching on topics ranging from budgeting, saving, goal setting, and teaching children and teens money concepts – to more advanced topics such as college saving, retirement planning, and legacy and charitable giving strategies. More than 40+ offerings are available at no cost to congregations.
Our Thrivent Member Network Mid-Atlantic provides additional opportunities for fellowship, inspiration, education, and generosity. Highlights include periodic webinars geared toward church leaders held in partnership with Barna Research Group, faith testimony from athlete Tim Tebow, and inspiration from Nashville Christian recording artist Matthew West. Visit: Thrivent.com/Mid-Atlantic for a complete listing of upcoming events. No products are ever sold at events.
Downloads:
---

United Lutheran Seminary
Unifying, Learning, Serving: United Lutheran Seminary is a welcoming and diverse learning community equipping people to proclaim the living Gospel for a changing church and world. Our vision is to be an innovative and vibrant seminary centered in the gospel of Jesus Christ, forming faithful servant leaders bold in public witness and action in welcoming learning environments that are Lutheran in focus, ecumenical in practice, and led by grace. United Lutheran Seminary is a Reconciling in Christ seminary.
Learn more at our website, uls.edu.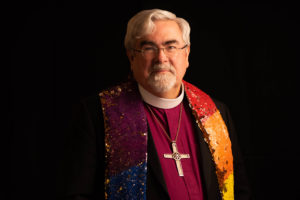 Download:
---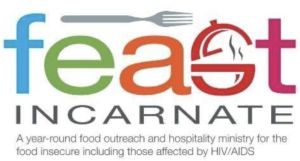 University Lutheran Feast Incarnate
Feast Incarnate started in 1988 as a direct response to the situation of two members of University Lutheran Church who had been diagnosed with HIV and who had been rejected by friends, families, and partners. An invitation was issued to the HIV/AIDS community to come and share an evening of food and fellowship free from prejudice. The meal has grown over the past thirty years to include anyone suffering from food insecurity. Every Tuesday we serve a meal, even on holidays, and we have not missed a single meal throughout the COVID-19 pandemic. Typically, we serve up to 4,000 home-cooked meals a year.
Feast Incarnate is always looking for new partner churches. Partners prepare a meal for 80 guests. Food preparation can be done at University Lutheran's well-equipped kitchen or elsewhere. Our in-house volunteers help serve the meals that partner churches provide. Because of the pandemic, meals are currently served outside in to-go containers that we provide. Feast Incarnate has sufficient resources to defray the cost of food purchases for churches that might have a hard time paying for meals on their own. Working with Feast Incarnate is an excellent way for your congregation to share the Gospel by meeting a tangible need in the community of West Philadelphia.
https://www.uniluphila.org/feast-incarnate or https://www.facebook.com/feastincarnate/
Contact: Nell McCaslin, Board President (203) 520-2553 nellmgf@gmail.com
Download:
---
---