Day of Service 2022
In celebration of our 2022 Synod Assembly theme, Hope for Today, Strength for Tomorrow Through Community in Christ, SEPA Synod will hold a Day of Service April 23.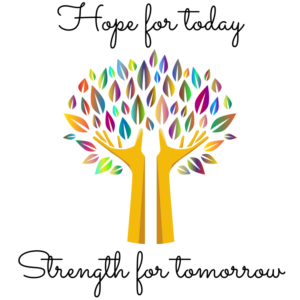 In celebration of our 2022 Synod Assembly theme, Hope for Today, Strength for Tomorrow Through Community in Christ, SEPA Synod will hold a Day of Service April 23. The day begins at 9 a.m. with a Sendoff for Service from Bishop Davenport broadcast to all sites. The day ends at 1 p.m. or earlier as projects are completed (unless otherwise specified by your site).
Volunteers from our region have planned a wide variety activities including work in food pantries, packing meals for Rise Against Hunger, fixing homes in storm damaged areas of Philadelphia with Lutheran Disaster Response, assembling welcome home kits for those transitioning out of homelessness in Sanctuary Village, packing comfort kids used by Lutheran Settlement House for children suddenly in emergency placement as well as work at their shelter, spring startup of a community food garden, outside cleanup projects and much more! There will be something for everyone.
Learn more: Volunteer Sites | Donate | Sponsor
All participants must register in advance by April 16. Minors must be accompanied by a guardian.
Check the list below to learn about the service sites then click here to register:
Dates don't work for you? You can still help! You can make a gift to help cover supply costs.
---
Volunteer Sites
All projects take place April 23, 2022 except the Rise Against Hunger meal packing event hosted by Chester Conference at Advent Lutheran. To coordinate with the Rise Against Hunger Team the project will take place May 21, 2022.
Don't see a project in your conference? Our list is growing.
Contact to be updated when new sites are added.
Sites: Lower Montgomery | Upper Bucks | Upper Montgomery | Chester | Lutheran Disaster Response (Eastwick) | Lutheran Settlement House | Feast of Justice | Northeast/Northwest Conference
Site 1: Lower Montgomery Conference
Location: Christ Evangelical Lutheran Church, Kulpsville, 2211 Mainland Road, Harleysville, PA 19438
Projects:
Sorting, shelving, and cleaning for The Shepherd's Shelf, an emergency food cupboard
Packing Welcome Kits for Sanctuary Village residents
Crafting wreaths for Sanctuary Village doors
Preparing the Food Pantry Garden for spring planting – raking, tilling, preparing raised beds for planting.
Working on the walking path by stacking logs, spreading mulch, and dragging branches to be chipped
Volunteer donations toward the cost of welcome kit supplies are appreciated. Online gifts can be made at https://bit.ly/ServiceDayDonations Each kit includes a large tote, bed pillow, twin sheet set, welcome mat, large tote, hanging bath caddy, twin sheet set (2 hand towel, 2 washcloth, 2 bath towel), brush, comb, set of full sized toiletries (shampoo, conditioner, toothpaste, deodorant), laundry detergent, and box of dryer sheets. Donations will also go toward fleece for blankets and craft supplies for door wreaths.
Site 2: Upper Bucks Conference
Location: Emmanuel Lutheran Church, 69 W Broad St., Souderton PA, 18964
Projects:
Supporting Emmanuel's E-Meal program by
Receiving, break down, and storing 100 or more boxes of mixed food items
Assembling food boxes for distribution that day and to build an inventory
Special care packages including cleaning products for distribution that day and during the following week
Cleaning refrigerators and freezers
Distribution of food to clients
Making up individual meal bags to build inventory
Assembling fruit and snack bags for Bread Drop Ministries
Volunteers, if they are able, are encouraged to bring items with them for the food ministry such as peanut butter, jam or jelly, cans of tuna, soup, cereal bars, canned meals, granola bars, individual packed raisins, applesauce cups, snacks and chips, mac and cheese cups, ramen packs, juice boxes, gluten free items, packs of napkins or lunch bags, quart or gallon Ziploc bags.
Download: flyer and bulletin insert
Site 3: Upper Montgomery Conference
Location: New Hanover Evangelical Lutheran Church, 2941 Lutheran Road, Gilbertsville, PA 19525
Projects:
Garden of Hope (Food Garden) – planting seeds, mulching, weeding and possibly planting trees alongside the garden
Picnic Grove – Raking leaves, picking up sticks, cleaning the pavilion and accompanying facilities
Cemetery – Straightening and cleaning tombstones
Crafting and assembling items related to the food ministry, nursing homes, and shut-ins
Site 4: Chester Conference
Location: Advent Lutheran Church, 1601 Green Lane , West Chester, PA 19382
IMPORTANT: Due to the Rise Against Hunger's team availability, this project will be held Saturday, May 21, 2022. Rise Against Hunger uses a separate registration system (link below).
Project:
Working together to assemble 10,000+ meals as part of Rise Against Hunger. These meals will feed some of the most impoverished people overseas.
Each set of 10,000 meals cost approximately $3500 to complete. Volunteer donations toward the cost of meals are appreciated.
REGISTER WITH RISE AGAINST HUNGER →
Site 5: Lutheran Disaster Response
Location: Eastwick Neighborhood of Philadelphia
IMPORTANT: For this site volunteers must 18 or over, have covid vaccinations, and have up to date tetanus shots. Teams will work in small groups limited to the first 12 registrants. This project will end at 3:30 p.m.
Projects:
This site is in tremendous need of volunteers as part of the ongoing work to repair over 45 homes with significant wind and water damage resulting from the August 2020 Tropical Storm Isaias.
Volunteers who have basic skills in framing and hanging drywalling, insulation, painting, trim replacement, door, window, or floor replacement are sought but all volunteers are welcome.
Site 6: Lutheran Settlement House
Location: Lutheran Settlement House, 1340 Frankford Ave, Philadelphia, PA 19144
Note: Limited to the first 20 volunteers.
Project:
Organizing LSH's donation rooms for our Domestic Violence Program and the Senior Center.
Volunteers will be sorting and categorizing donations and organizing items onto the new shelving. The goal is to have a space where DV clients can come and "shop" for what they need, and for the senior center supplies to be easily accessible for different projects and classes.
Outdoor projects gardening such as readying the planters for spring on the outside of the building.
Site 7: Northeast and Northwest Philadelphia Conference
Important Notes: This site is limited to 10 volunteers.
Project:
Painting and cleaning at the new Feast of Justice location. Feast of Justice is an organization working to address hunger in Northeast Philadelphia.
Site 8: Northeast and Northwest Philadelphia Conference
Location: Prince of Peace, 6001 Colgate Street, Philadelphia, PA 19111
Project
Assembling breakfast kits for Feast for Friends, a nonprofit organization that helps the elderly home bound, veterans and families in need with frozen meals and shelf stable food.
---
Do you like to sew?
100 drawstring backpacks are needed for comfort kits for children in emergency placement through Lutheran Settlement House.
Contact for an easy tutorial that can be completed at home and brought to the Service Site.
---
Donations Needed
We've made an ambitious goal to raising $15,000 in gifts to cover the supplies for all the projects.
Some of the item we need:
100 Drawstring backpacks
50 Assorted Children's Coloring Books
50 Assorted Journals
50 24 ct. Crayons
100 Colored Pencils
100 Pencil Sharpeners
50 Assorted Stuffed Animals Kits from Bdaybears.com
50 Assorted Card Games (such as Uno, Phase 10 etc.)
50 Headphones or Ear Buds
50 Markers or Gel Pen Sets
50 Teen/Adult Coloring Books
24 Large Plastic Totes with Lids
24 Twin Sheet Sets
24 Bed Pillows
24 Towel Sets (two bath towels, two hand towels, two wash cloths)
24 Women's Robes
24 Bath Totes
24 sets of Full-Size Toiletries – Shampoo, Conditioner, Deodorant, Toothpaste, Comb, Brush, Lotion.
24 bottles of Laundry Detergent
24 boxes of Dryer Sheets
24 Welcome Mats
Fleece Fabric for 24 Two-Sided Tie Blankets (each blanket requires two different 3-yard cuts of fleece)
Materials for 24 Wreaths (Grapevine and/or Straw wreaths, Artificial Flowers, Ribbon, Glue Sticks)
Lunch Bags
Shopping Bags
Ziploc Bags (quart and gallon)
Trash bags
Bottled Water
Assorted Kids puzzles and small toys
Fidget toys
Children's activity books like search-a-words, crosswords etc.
Age-appropriate books or novel suitable for ages ranging from 3-17
Fun children's socks or slippers
Flats of flowers and plants
---
Would your business like to be an event sponsor or sponsor an individual project? Sponsors will be recognized multiple ways. Contact or 215-284-9211 for more info.
---