Lutherans Join Churches Going Solar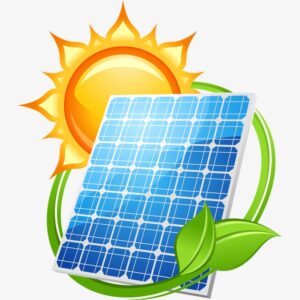 From The Philadelphia Inquirer:
About 50 people gathered at St. Paul's Lutheran Church in Ardmore for a not-so-typical blessing that they hope will become more commonplace. The group was there Sunday for the blessing and dedication of new solar panels estimated to save them about $74,000 over 30 years.
Green projects such as solar panel installation, however, can come with significant price tags. Installing St. Paul's panels on three small residential properties at its cemetery cost about $70,000. The bill was paid through a church endowment, a reserve not every house of worship has.
Until now, churches like Temple Lutheran in Havertown had to take on complicated financing methods to get federal assistance with solar projects. But provisions in the Inflation Reduction Act, lauded for the more than 
$360 billion set aside to reduce greenhouse gas emissions
, allow nonprofits to get a direct payment for 30% of eligible costs during tax season for these solar installations. The incentive could make it financially easier for the small but growing number of churches interested in going solar to reduce their carbon footprint. – 
Philadelphia Inquirer, Oct. 5, 2022
.