LSH Steps Up for Seniors, Families, and Victims of Abuse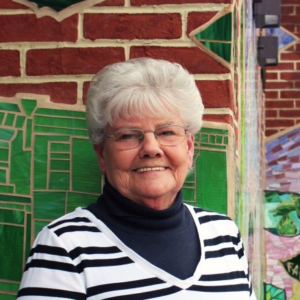 During the COVID-19 pandemic, Lutheran Settlement House is defined as a life-sustaining organization. It is the reason we remain open, the reason we have quickly adapted to offer our services to more people as the needs in our community have grown. In times of crisis, too often the most vulnerable in our community are left behind. Lutheran Settlement House is making sure adults, children, and families are welcomed, cared for, and kept safe.
We are delivering meals to almost 90 seniors each week, keeping in touch over the phone, and now offering classes like yoga and meditation through video and conference calls. Caregivers can also connect with us during this stressful time through online support groups and counseling.
As people have lost their jobs and other resources have closed, we've seen a spike in the need for food. Our food pantry is available to anyone in need, open Monday through Friday from 9 AM to 3 PM and offering canned and boxed food, meat, dairy, and fresh produce (as available).

How do you shelter in place if you don't have a home? Jane Addams Place, our family shelter, continues to be a home for approximately 30 adults and 70 children. We are cleaning around the clock to keep everyone safe, and we're helping our children to receive computers from the district so they can continue their schooling online.

Being asked to shelter-in-place with an abusive partner is a dangerous and frightening reality for too many people. We continue to answer Philadelphia's 24-hour domestic violence hotline (866-723-3014). We are also using telephone and video conferencing to provide counseling, helping people plan for their safety and the safety of their children while at home, or helping them move to a safe and secure location away from their abuser.
Lutheran Settlement House has already seen an increased need for all of our programs, and as the health and economic crisis continues, we anticipate that this need will continue to grow. Our hearts break for the loss and suffering in our community, but we are also inspired by many people who are meeting the challenges of these times with kindness and generosity. Please contact us with questions or requests for assistance: 215-426-8610. If you can help, donations can be made online at https://www.lutheransettlement.org/donate-now/
Watch an Action News segment on LSH programs: