Letter From Our Partner Bishop In Tanzania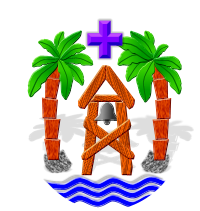 May 13, 2020
Dear Rev. Patricia Davenport,
Warm greetings in the name of our Risen Lord Jesus Christ.
"And so we know and rely on the love God has for us. God is love. Whoever lives in love lives in God, and God in them." (1 John 4:16)
Beloved in Christ,
It is my pleasure to have this opportunity to write to you during this Easter Season. It is my hope that you are doing fine in the midst of the Pandemic COVID-19. We are fine too and now in the middle of the rainy season.
First and foremost I want to express our  empathy, deep concerns  and worries  about  this pandemic. We have been  praying  for you and will still remain  in  our  prayers.  As the media informs us we see how hard countries are trying hard to  keep the  impact of the pandemic low. Indeed the results are quite distinct from what is actually  happening  on the ground in different countries around the world. However,  in  actual  fact we are  just making a comparison of numbers to measure performance  and  outcomes.  In general terms, in many countries we could note this sense struggling, uncertainty and desperation at some points. Above all that, what concerns and pains us most is the valuable lives of people that are lost every  day.  Now  we all know that the  whole  world is brought together under this single unprecedented enemy.  Indeed  corona  has changed many of our perceptions of life and planted in the hearts of many questions without answers and created uncertainty about "our tomorrow".
Equally significant (particularly in our context) is the test it has put in  our  faith,  particularly for those who understand the bible literary. At some points, in open discussions in the social media, the pandemic has brought  some people back to  the very fundamental question about God: "where is God in the midst of all this?
Is He there just watching? Has He abandoned us?… " But on the other hand there are those who believe that coronavirus is the devil's agent which cannot affect those who believe strongly in Jesus Christ. Hence the pandemic has also brought some kind of spiritual war.
Here in Tanzania perhaps we are just at the beginning of the pandemic. We are  struggling with it in many ways due to obvious factors at different levels of our society. There is the technical level whereas readiness and competence are low. We don't have the necessary equipment that enables to carry  necessary  tests and determine  the level of infection. I'm neither sure how well our hospitals  are equipped  to  handle  serious cases when the pandemic escalates. At the political  level  we didn't see that willingness to accept the realities of presence of the pandemic and prepare for the realities. At the same level the sharing of information was somehow concealing in  different  ways. Now we are seeing the signs of the escalation of the disease and perhaps now entering our dark moments. At the general public level I don't have much to say since the economic and educational level of our people is known. Imagine our country being locked  down with our economy of "from hand to mouth"! To that you can add the low ability of understanding the information given with regard to safeguarding against infection. In short, our situation is more complicated that what one can imagine.
As a diocese we are going through difficult times and challenges. The first and biggest challenge is that of keeping the flock together through our pastoral ministry. We are trying as much as we can to support our pastors and evangelists on their work; while at the same time reminding them about the importance ofstaying safe. Our congregations are wounded because of the virus corona. We are losing people while at the same time having church members whom most of them have their family economies destroyed. Obviously, the consequences are that we have people working in our institutions with uncertainty because they don't get their salaries regularly as long as monies are not coming from the congregations. This is an area which we urge you to take into consideration and offer your support to us at this very difficult time. We believe that there will come a time when this pandemic will pass and things will come to normal.
Finally, I would also like to thank you for standing together with us at this very difficult time. Let us continueto stand together in prayers and other kinds of support and surely the Lord will take us out of this shadowof death .
Peace of God be with you,
+ Stephen Munga
Bishop