Hurricane Dorian, One Month Later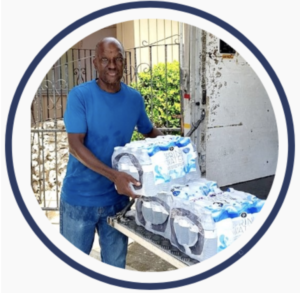 Hurricane Dorian nit the Bahamas with devastating force, lingering over the islands for 24+ hours before moving along the southeastern coast of the US.
One month later, more than 50 people have been reported killed there, with hundreds still missing and thousands left homeless. Crippled infrastructure, closed businesses, and a tainted water supply are exacerbating the impact to the community.
Lutheran Disaster Response, in partnership with the Florida-Bahamas Synod and congregations, continue to provide immediate relief such as water, food, and non-food items through Our Saviour Lutheran Church in Freeport. So far, 40,000 bottles of water and 8,000 pounds of food have been delivered.
In North Carolina, where many buildings were damaged, crews have been active providing nearly 1,000 volunteer hours — equating to nearly $25,000 in labor.
Pray for the individuals and communities affected by Hurricane Dorian
Give to Hurricane Relief