Going Green: Counties In Last Phase of Reopening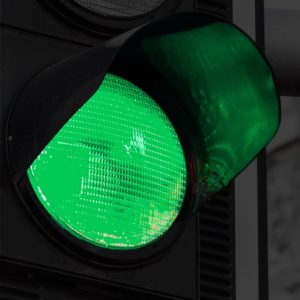 Updated July 29, 2020
"Our highest priority is to do no harm"
Our suburban counties entered the Green phase of reopening on Friday, June 26. Philadelphia is now modified green but reporting "High Risk of Community Transmission" as of July 29.
The Green phase is not a return to pre-pandemic normals. Organizations must still follow practices for wearing masks, maintaining physical distancing, and disinfecting their spaces.
"I remind our churches to follow a slow, cautious and deliberate process while moving toward reopening," said Bishop Patricia A. Davenport.
"Our highest priority is to do no harm" in the process of reopening churches, the bishop said. The synod itself is taking a deliberate approach to resuming work at the office in Mt. Airy, with staff continuing to work remotely as protocols are developed for how to safely share and sanitize the space and equipment, airflow and related issues.
"In this new abnormal, our concerns are for our rostered ministers and members who are vulnerable because of their age and/or underlying conditions," the bishop said. "We want everyone to be safe and show Christ's love for their vulnerable neighbors as we learn whether our area will see new outbreaks."
The bishop is encouraged by congregations' commitment to online worship and by upcoming experiments with outdoor worship.
Already, as cases continue to climb in much of Pennsylvania, Gov. Wolf reinstated a mandatory mask order and increased limits on some businesses and gatherings, to a maximum of 25 indoors and 250 outdoors. While the new limits are not being applied to houses of worship, there is no reason to believe that indoor worship services are more safe than other indoor gatherings to which the limits apply
Congregations should confirm coverage with their insurance carrier and determine what guidelines the insurance company requires before reopening.
Please also check with your local/county health officials, whose restrictions and guidance may be more strict than the state's. As the city enters the "Green" phase additional restrictions will remain in place (see https://www.phila.gov/2020-06-18-what-the-green-phase-means-for-philadelphia/ for information.)
---
Related Information by County:
Bucks
Bucks County Health Department:
Chester
Chester County Health Department:
Restore Chester County:
Delaware
Delaware County Government:
Chamber of Commerce:
Montgomery
Montgomery County Health:
Philadelphia
Philadelphia Department of Health: