Going Green: Counties Enter Last Phase of Reopening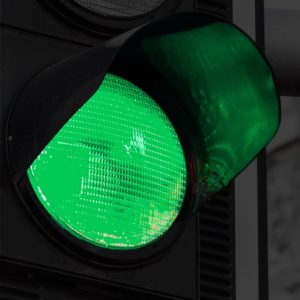 Our suburban counties are set to enter the Green phase of reopening on Friday, June 26. Philadelphia is expected to follow by early July.
The Green phase is not a return to pre-pandemic normals. Organizations must still follow practices for wearing masks, maintaining physical distancing, and disinfecting their spaces.
"I remind our churches to follow a slow, cautious and deliberate process while moving toward reopening," says Bishop Patricia A. Davenport. "As the church our chief concern is for the health of our members, staff, and rostered ministers, and the people in our communities who would be affected by increased community spread – particularly those who are elderly or vulnerable to COVID-19."
Congregations should confirm coverage with their insurance carrier and determine what guidelines the insurance company requires before reopening.
"It's a testament to the many residents and businesses that have sacrificed over the past three months to stay home and adhere to the guidance the state has provided to protect lives and livelihoods," Gov. Tom Wolf said in announcing the changes.
"Philly: You didn't just flatten curve—you suppressed the virus and saved thousands of lives," said Philadelphia Mayor Jim Kenney.
As the city enters the "Green" phase additional restrictions will remain in place (see https://www.phila.gov/2020-06-18-what-the-green-phase-means-for-philadelphia/ for information.)
Related Information by County:
Bucks
Bucks County Health Department: http://www.buckscounty.org/government/healthservices/HealthDepartment/CoronavirusInfo
Bucks guidance for faith based organizations: http://buckscounty.org/docs/default-source/hd/guidelinesfaithbasedorganizations-covid19.pdf
Chester
Chester County guidance: https://restorechestercounty.org/Business-Religious.cfm
Religious and Faith-based Organizations Overview: https://restorechestercounty.org/PDF/Religious-English.pdf
Visión General las Organizaciones Religiosas y Basadas en la Fe: https://restorechestercounty.org/PDF/Religious-Spanish.pdf
Delaware
Delaware County resources: https://www.delcopa.gov/ich/resources/coronavirus.html
Business guidance from Chamber of Commerce: https://www.delcochamber.org/coronavirus.html
Montgomery
Montgomery County COVID information: https://data-montcopa.opendata.arcgis.com/pages/covid-19
Reopening Gudiance: https://www.montcopa.org/3524/Reopening-Guidance
Philadelphia
What the Green Phase Means for Philadelphia: https://www.phila.gov/2020-06-18-what-the-green-phase-means-for-philadelphia/
Reopening guidance: https://www.phila.gov/guides/safer-at-home/reopening-guidance/
Guidelines for Religious Institutions: https://www.phila.gov/media/20200529131928/Guidelines-for-Religious-Institutions.pdf
Directrices para Instituciones Religiosas: https://www.phila.gov/media/20200609203150/Directrices-para-Instituciones-Religiosas-PDF.pdf