Congregations, Public Health, Social Ministry
July 8, 2020 in
Feast of Justice Steps Up to Fight Hunger (Video)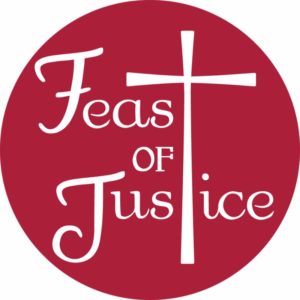 As food insecurity across the five-county SEPA area during coronavirus and the ensuing recession, congregations and agencies have expanded and in some cases started service to provide food to the hungry. Today's video highlights one of these ministries: Feast of Justice.
Since the pandemic almost everything has changed at the Northeast's Feast of Justice. Demand has jumped, volunteers and staff take new precautions, and they are partnered with the city to serve additional families.
Feast of Justice received a $6,000 grant to help expand its service as one of four key ministries involved in a grant sought by Lutheran Disaster Response-Eastern PA, our synod, and the Northeastern Pennsylvania Synod.
Watch now:
Feast of Justice Ministry Grows from Southeastern PA Synod, ELCA on Vimeo.