In God's Image
October 9, 2021 @ 9:00 am - 2:00 pm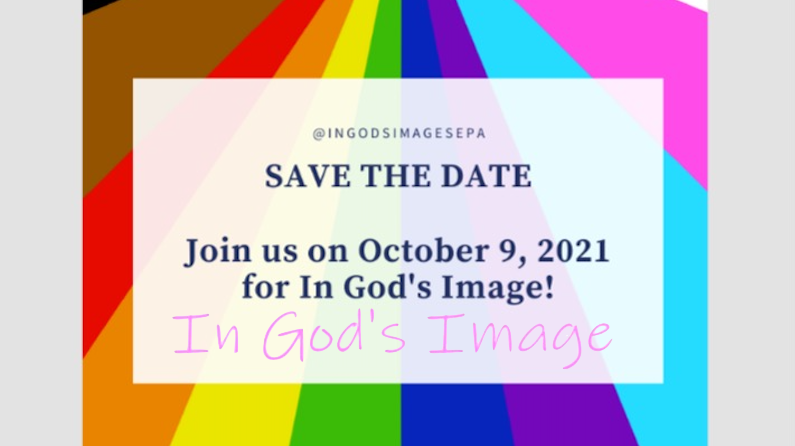 Join us for In God's Image 2021! Interested in learning how to expand your ministries to be more intentionally welcoming for LGBTQIA+ persons? Is your congregation already Reconciling in Christ but you want to know what more you can do? Do you feel like you just don't know how to be the best ally you can be? Well, then do we have a day for you!
Registration is now open for Southeastern Pennsylvania Synod's Annual Event, In God's Image: Shaping Your Ministry to be Inclusive and Safe for LGBTQIA+ Folk, on Saturday, October 9, 9:00 am – 2:00 pm, at St. John's Lutheran Church, Philadelphia (Mayfair). Deacon Ross Murray will be the keynote speaker and will present on his new book Made, Known, Loved: Developing LGBTQ Inclusive Youth Ministry. The cost is $10 per person.  
Update: The morning worship and keynote address will be live streamed through a private link. Registration is still required for anyone who wishes to receive the link and the link will be sent to registered participants the day before the event. 
Contact ingodsimagesepa@gmail.com with any questions.  
Register at: https://community.ministrylink.org/ingodsimage 
Join us on Facebook for more event information and updates throughout the year: https://facebook.com/ingodsimagesepa