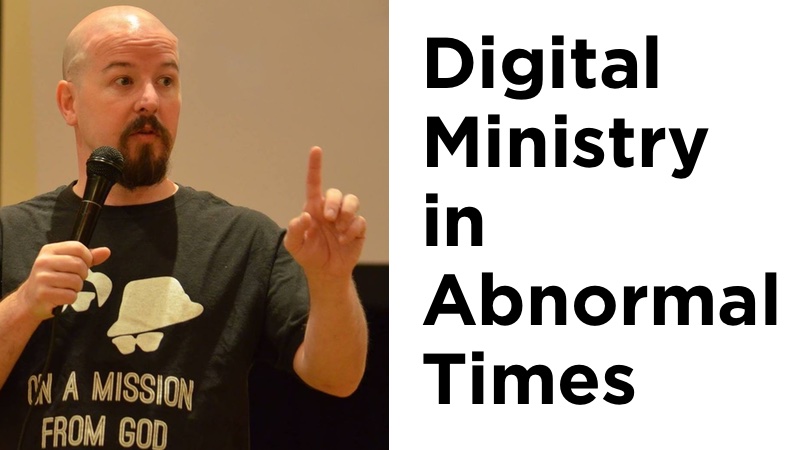 Ministry in the New Abnormal presents:
The last 18 months have brought huge shifts in the ways that we connect with one another, both inside and out.
While these changes were accelerated by COVID-19, they have been coming for a long time – and many people have been dreaming of ways that the tools of social media can  help us to maintain relationships and build community.
Pastor David Hansen has been dreaming and teaching in the world of social media, technology, and the church for the last decade. He has helped numerous congregations and organizations to jump the chasm of the digital divide and connect with their members in deep and meaningful ways.
Join us for a Zoom conversation with David on Thursday, October 7 at 11 am as we dive into social media as a tool for community-building. We will talk about concrete steps to extend the network of your congregation, as well as how to use these tools in concert with rhythm of the liturgical seasons as Advent and Christmas quickly approach.