Congregations, Equipping, Resources
September 19, 2014 in
Dealing with Grief in the Church Community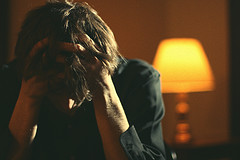 Grief is pervasive in our communities after death, divorce, loss of employment, diagnosis, incarceration of a loved one and other life milestones. Lutheran Congregational Services hosts "Reconciled with Grief: Shining a Light on Silent Suffering in the Church Community" on Saturday, Nov. 1 at Holy Spirit Lutheran Church, Emmaus. This workshop will help faithfully prepare the church community to name and walk with people in all stages of grief combatting our culture's urging to "move on" or "get over it." We will explore how our faith offers us the tools to face grief with hope and serve one another in deeper ways. Keynote Speaker: Sylvia Havlish, M.Ed., LCS Bereavement Group Coordinator and author of "Moments Like These," a collection of stories of finding life in grief from her work as a bereavement counselor. Registration Deadline is Oct. 24.
Questions? Contact Pr. Jennifer Ollikainen or call 610.425.2981. Holy Spirit is located at 3461 S. Cedar Crest Blvd., Emmaus, PA 18049.
This event is proudly supported by Thrivent Financial. Thrivent is a financial services organization that helps Christians be wise with money and live generously. For more than a century, Thrivent has helped nearly 2.4 million member-owners make wise money choices that reflect their values. And Thrivent provides opportunities for them to be even more generous where they live, work and worship.