Apply Now For Young Adults in Global Mission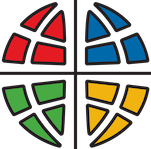 Applications for the ELCA's Young Adults in Global Mission (YAGM) program are now being accepted, and you can invite young adults on this journey abroad for the 2021-2022 program year.
If you know young adults ages 21 to 29, this is the time to reach out. Encourage them to apply for YAGM by the deadline of Jan. 15, 2021. Talk to them personally about what this opportunity will mean for their faith, identity, career and understanding of God's work in the world.
YAGM volunteers will begin in August 2021 and will be placed in one of the country programs. As YAGM continues to monitor the COVID-19 situation and we communicate with our global companions, please know that the list of country programs for the 2021-2022 service year may change.
Through YAGM, young adults will learn what it means to serve in a spirit of accompaniment as they walk alongside global church companions. They'll become immersed in a new community and form deep relationships. And they'll confront issues of wealth and poverty, racial privilege, gender privilege, economic disparity and globalization, all through the lens of faith. Learn more at ELCA.org/YAGM