Young Adult Selected for Global Assignment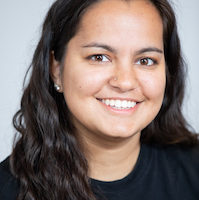 Cassandra Singh-Heuter, of Advent Lutheran in Harleysville, is one of 69 ELCA young adults selected for this year's Young Adults in Global Mission program. Cassandra will be serving alongside Lutheran companions in Argentina and Uruguay.
The YAGM volunteers will be sent to serve in 11 countries alongside our companions in Argentina/Uruguay, Australia, Central Europe (Hungary and Serbia), Jerusalem/West Bank, Madagascar, Mexico, Rwanda, Senegal and the United Kingdom. Young adults serve in a variety of areas, including congregational ministry, human rights work, development projects, health care, education and youth work. A year of service through the YAGM program helps young adults think more critically about their identity, God's work in the world and their place within it all.
Congratulations, Cassandra!