"You Know…How Deeply We Are Hurting"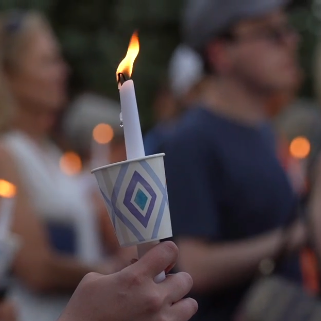 After torrential rains caused severe flash flooding that claimed seven lives, including two children, in Washington Crossing on July 15, the community came together to grieve and honor those lost and to support their loved ones and the police and firefighters who responded that day and during many days of searching afterwards.
Pastor Mukesh Cheedie of Redeemer Lutheran Church, Penndel, was invited to offer a prayer at the community gathering on July 23. U.S. Rep. Brian Fitzpatrick (R-PA) and community leaders participated.
Click the images below to watch video from the event.