Worldwide Ministry In Our Back Yard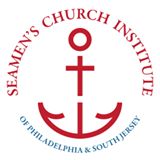 Almost every product we touch each day comes to us via the hands of seafarers from around the world. This holiday season Seamen's Church Institute is asking your help to say "thank you" to these workers by providing more than 2,000 Ditty Bags to seafarers who come to our local ports. You can help. Download a flyer with instructions for gathering items on the Seafarers' Wish List. For info contact Joan at 215.940.9900 ext. 106.
View a video about the Institute's work.
Seafarers' Wish List
• Knitted Hat & Scarf
• Razor & Shaving Cream
• Toothbrush & Toothpaste
• Shampoo & Comb
• Work Socks & Work Gloves
• Deodorant
• Mini Sewing Kit
• Pen & Stationery
Please do not send mini sizes.