Congregations, Public Health, Stewardship
July 13, 2020 in
Will Your Finances Flourish or Diminish?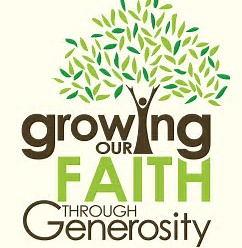 Tip of the Month
July, 2020 :  Will Your Finances Flourish or Diminish?
By 2026 checks will no longer be processed by banks!  So says, one of the ELCA preferred vendors who oversees Simply Giving, in a recent webinar sponsored by the ELCA Stewardship Desk.  In the past 15 years the use of checks has dropped by 56%, which I can attest to by my own decreasing reliability on the paper purchasing agents.  The truth is that electronic giving is easier and less expensive.
So for congregations, it is not a matter of whether electronic giving is the new norm, it is how quickly they embrace it and how many varied ways they provide for using it that will determine how their future financial picture will flourish or diminish.  In order to underscore this reality, Vanco keeps statistics that say 90% of their clients grow donations by 10% year over year when offering credit cards and debit cards, and churches using Vanco see a 26% growth in giving.
Most popular, of course, is recurring e-giving which can be through Vanco's Simply Giving program or through your own bank with e-checks.  However this on-going contribution need not be, and rarely is, the total amount of a member's contributions.  Recurring giving provides a baseline for future growth giving and opportunities for additional contributions to special needs identified and promoted by the local congregation, synod or ELCA.
At a time of virtual church, and when even regular worship attendance has declined from an average of 3.25/month to 2.5 times/month, recurring giving helps members express their intent to be faithful in support of the church and helps households plan their monthly budget.  It is important that church leaders, beginning with the pastor(s) but including council members, committee chairs and other lay leaders model faithful stewardship with regular offerings, preferably with recurring giving.
During virtual church services, in addition to announcing ways to use e-giving at the time of the offering, and giving a brief story of how member generosity makes a difference in the congregations ministry, consider providing time to show an app or QR code so that those viewing can make a gift right then and there while some music provides a worshipful moment.  On your donation site, show special opportunities to give along with regular support to the congregation.  Mobile apps are especially effective for one time gifts. Vanco also provides text giving which is used more and more by younger generations.
Expanding your e-giving opportunities needs to be a high priority as you encourage generosity, so that you provide the easiest means possible for members and visitors to be generous.  To view the entire Vanco webinar, copy and paste this link:
https://attendee.gotowebinar.com/recording/6297183875572050439
Larry Smoose
Synod Generosity Team