Bishop, Bishop messages, Communications, Youth
November 23, 2021 in
Welcome Pastor Stacey-Kyle Rea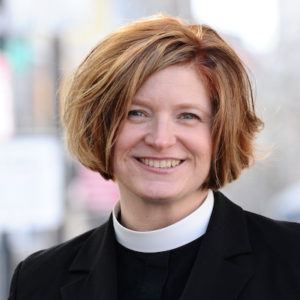 The Rev. Stacey-Kyle Rea has been called as Assistant to the Bishop for Youth and Young Adult Discipleship, starting December 1, 2021.
Currently Pastor Rea serves Trinity Lutheran Church, Fairview Village, as senior pastor. She previously served St. John's, Phoenixville, and St. John's, Folcroft.
She has been active with Synod youth ministry, leading groups of youth and adults on servant trips, and serving as a key leader on the local urban servant experience and on the planning teams for South Dakota trips. She also serves the ELCA as Synod Day Assistant Team Leader for the ELCA Youth Gathering in Minneapolis
"Helping young people experience Jesus is one of my favorite things," Pastor Rea said.
"We are excited to have Pastor Rea's deep faith and experience on our team leading our programs for young disciples," Bishop Davenport said.
Pastor Rea also served on the lead planning team for the Synod's capital campaign. She currently serves on the SEPA Synod Forward Together in Faith Grant Team. She also loves to bless the animals at Providence Animal Center in Media, PA.
She holds degrees from Muhlenberg College and the former Lutheran Theological Seminary at Philadelphia and graduated from the former Gettysburg Seminary's Senior Pastor Training Program.