Updates on Background Check Requirements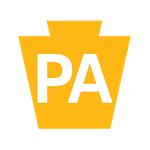 Under the state's new child protection laws, pastors, staff and volunteers who are responsible for or have direct contact with children must have current background checks. Checks must be in place July 1 for employees and for new volunteers approved after July 1. Current volunteers have until July 1, 2016 or three years from the date of their last clearances, whichever comes first, to obtain clearances, according to guidance from the Department of Human Services.
Recently, Gov. Wolf announced that the state will waive fees for state police and DHS background checks obtained for volunteers effective July 25, 2015. Some volunteers may also be eligible to submit a disclosure form in lieu of FBI fingerprint checks. This means that for some volunteers there will be no cost for background checks.
In addition, the cost of state checks for staff will drop from $20 to $16 effective July 25.