Turning Point Receives Burst Grant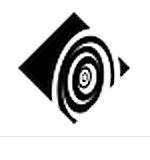 Rhawnhurst Turning Point has received a "Burst" grant from Wheat Ridge Ministries to support its Saturday Service Program, which takes youth and adults into the community to serve one Saturday each month. Turning Point partners with local non-profits to engage different types of service, to allow youth to discover their gifts and passions, develop their leadership skills, and connect with the neighborhood.
Visit Rhawnhurst Turning Point on the web.
Below is the announcement from Wheat Ridge Ministries.
Wheat Ridge Ministries Awards Two New Burst Project Grants
Itasca, IL – Wheat Ridge Ministries recently awarded two grants through its Burst Project Grant Program totaling $9,640. Burst Project grants are one-time grants for human care ministry projects designed and led by young adult leaders in the Lutheran community. In addition to the grant, participants will receive professional consultation and feedback from Wheat Ridge staff; be connected with a ministry mentor, when possible; and participate in a regular gathering of other Burst Project leaders.
"We are excited to continue our work with young adult leaders in the Burst Project grants," said Brian Becker, Wheat Ridge Ministries' Vice President for Ministry Programs. "Both Burst projects are supporting young adults who are being led by faith to respond to significant human care needs. These projects often need a little 'burst' of support and guidance to get off the ground, and that's where these grants come in."
The two newest Burst Project grant recipients are:
Ms. Melissa Johansen, Cultivating Hope, Our Savior Lutheran Church, 
Carol Stream, IL
Cultivating Hope is a ministry that will provide employment and hope to homeless individuals while at the same time providing fresh, organic produce to local food pantries through the community garden at Our Savior Lutheran Church in Carol Stream, Illinois. With the grant, Our Savior will hire two part-time workers who are homeless to work in the community garden on the church property and all the produce grown in the garden will be donated to local food pantries.
Ms. Cheryl Esposito, Service Saturday Program, Rhawnhurst Turning Point, Philadelphia, PA
Rhawnhurst Turning Point's mission is to provide a center for 6th-12th graders where they can learn, grow, serve and have fun in a safe environment supported by caring volunteers and Christian staff. One of its many activities is a Service Saturday Program, where on the third Saturday of each month youth and adult volunteers gather to spend 3-4 hours doing service projects in the community. These activities vary from month to month as they partner with local non-profits to engage in different types of service, allowing youth to discover their gifts and passions, develop their leadership skills, and connect with youth, adults and others in the community.
For additional information regarding Wheat Ridge Ministries' Burst Project Grant Program, please visit the website at www.wheatridge.org or contact us by email at .
Wheat Ridge Ministries provides start-up funding and resources to inspired leaders in congregations and nonprofit organizations beginning new and innovative human care initiatives that focus on improving personal wellness of body, mind and spirit. Currently, more than 70 Lutheran-affiliated ministries around the world are receiving assistance through Wheat Ridge.  To learn more, please visit www.wheatridge.org.