Tip: December is Generosity Month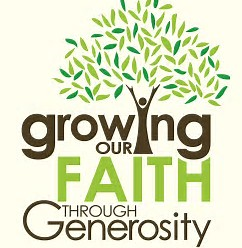 December is the most generous month of the year.  Churches and other Not-for-Profit organizations receive more contributions than in any other month.  "Giving Tuesday" has now joined "Black Friday," "Small Business Saturday," and "Cyber Monday" in the pantheon of officially designated categories for spending/donating money.
We need to applaud this addition and celebrate generosity as the centerpiece of our Christmas celebration.  It is a fitting emphasis as we give thanks for God's most generous gift to humankind, his Son, Jesus.  Take time to thank your members for gifts to people served by our Lutheran agencies, other non-profits in your community, ELCA Good Gifts and other opportunities you encourage along with and in addition to the support of your own ministry.
Let's also use this time to talk about another aspect of stewardship – determining which charities most deserve our contributions.  A recent article in Forbes magazine (Nov. 21, 2017) interviewed Nick Tedesco, West Coast lead of J.P. Morgan Private Bank's Philanthropy Centre, for his advice on how to help ensure your charitable contributions do the most good.  One of the things he suggested was to do research online by going to sites of charity rating organizations like Charity Navigator, the Better Business Bureau's Give.org, Philanthropedia, GiveWell.org and GivingWhatWeCan.org  These evaluations measure a charity's effectiveness by accountability to their stated purpose, healthy financial practices, and good leadership.
And, we can let members know that the ELCA  is one of the best places to give gifts for disaster relief, clean water, global economic development and other areas of need in developing nations.  Virtually every dollar we give goes directly for the purpose donated, since the administrative oversight is part of the regular mission support dollars we contribute through the synod.
We can also learn other best practices from the 1.2 million non-profits that are looking for contributions.  They ASK regularly, and always TELL you know how a donation will make a difference and they always THANK you.
Practice generosity in December and all year long, encouraging our members by using best practices in stewardship.