Congregations, Faith in action, Innovating
June 12, 2017 in
The Well Helps Women Find Housing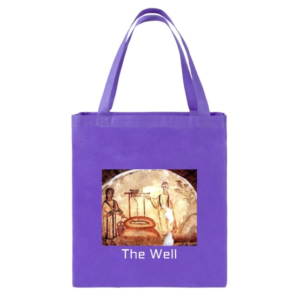 Philadelphia's large-scale homeless shelters are not always a good fit for single women. This past winter, The Welcome Church and a number of partners opened "The Well," a new-concept micro-shelter, to provide a warm and safe place for a dozen women.
The concept worked better than expected, with The Well able to serve a total of 22 women during the winter as many participants moved to permanent housing. Some of the women have been able to overcome a number of barriers to seeking housing through the program. It's a promising model that helps women experiencing homelessness to feel comfortable in a shelter environment and to qualify for permanent housing, says Welcome Church Pastor Violet Little.
"There is no other place like The Well in Philadelphia," Little says. "It's shelter for a small group of women only, where they can store some belongings during the day, and each have their own cot for sleep."
The Well is a truly ecumenical project. Trinity Memorial Episcopal Church is a co-sponsor. The shelter was hosted at Christ's Presbyterian Church in South Philadelphia, where the women had reserved, private space and access to a kitchen. More than five Lutheran, Episcopal, and Presbyterian congregations provided meals for the women on a regular basis. The Synod and  the Presbytery of Philadelphia provided support, as did the ELCA Domestic Mission Unit and several Presbyterian churches. The Well has been approved as an exploratory synodically authorized worshipping community by the ELCA.
The Well was open overnight, from 8 pm to 8 am, from December through mid-May. Bethesda Project, which operates 14 housing locations across the city, provided overnight staff and a social worker who was regularly available to the women. Staff was funded by the City of Philadelphia's Office of Homeless Services.
"It's one of the most wildly successful shelter programs we've ever done," says Misty Sparks, Bethesda's Project Director of Entry-Level Programs.
So successful, in fact, that it spun off a side-project – a year-round residence in a property owned by Trinity Lutheran Church in South Philadelphia. The facility houses three women. Welcome to Work — a new, affiliated program that provides interested people with job training in construction fields – renovated the property. The Welcome Church and Trinity Memorial are providing start-up funding for staffing for the new facility.   — Bob Fisher