The Joy of Third Things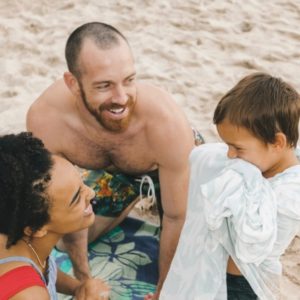 Elise Seyfried (Christ's, Oreland) writes in LivingLutheran:
Many people have fond memories of special conversations that transpired while they were doing the dishes with a parent or going fishing with a friend. This third thing they do together makes it easy and comfortable for them to converse more deeply, often without even making eye contact.
Third things can also happen in nature. Our family spends the summers at the Delaware shore. I love walking on the beach. Some of my very best conversations with friends have occurred as we strolled along the water's edge. Triumphs and struggles, difficult decisions at work, faith questions with which we are wrestling—all are topics for discussion. The words come easily as we concentrate on our footsteps in the sand. … Another third thing is worshiping at church, when we share a sacred experience with others. I've learned so much about people in conversations that began by talking about the service—a hymn, or the Gospel, or the sermon.
There's magic in a simple shared experience, in a third thing. And couldn't we all use a little more magic in our lives?
Photo by Derek Owens on Unsplash