Support Jane Addams Place On Giving Tuesday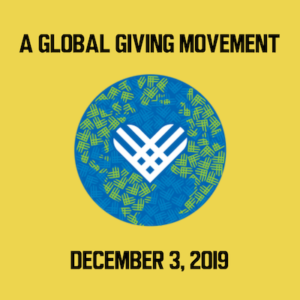 This year, #GivingTuesday donations through the synod will benefit Lutheran Settlement House's Jane Addams Place emergency shelter.
Lutheran Settlement House's Jane Addams Place is an emergency shelter for families experiencing homelessness. Whether due to domestic violence, a house fire, or losing a job, residents at Jane Addams Place arrive during times of crisis. Jane Addams Place is a space where clients find safety, stability, and hope. Where they receive trauma therapy, nutritious meals, housing search assistance, and a community of support.
Residents like Erica, received more than she expected during her time at Jane Addams Place. Erica came to Jane Addams Place with her three children after fleeing her abusive partner. For months, Erica rented rooms and stayed with friends as she tried to avoid being found. Still scared he could locate her, Erica hid in her room, only coming out for meals and to care for her children. "I was so depressed, I stayed in my room. I was always so scared that if I go out these doors, he's going to find me. I stopped talking to everyone," Erica remembers.
After a few weeks, Erica started to feel safer. She attended trauma therapy with the onsite therapist, and made sure her children did too so they could process the abuse they witnessed in the home. "I think I cried every day in therapy, but she let me know that how I was feeling was ok." Erica also started making friends with the other mothers in Jane Addams Place, quickly falling in to the role of mentor and leader. Uncomfortable with the role at first, she started to realize something life changing: "As I'm living it and going through it, I realize, I do deserve this. I am worthy of this. I am a good person."
A few months ago, Erica and her children moved into a home of their own. Grateful for the community she built at Jane Addams Place, Erica helped four other families find apartments in her building. Today, they continue to support one another and have only deepened the unexpected community they built in shelter. Up next? Erica says, "Getting back in to the work world and taking that on – that's going to be a big thing for me." When asked what she hopes to do, Erica replied, "I want to give back. It was the people I didn't know that helped me."
By supporting Lutheran Settlement House, you help survivors like Erica to find safety and hope. Whether through trauma therapy, or help with finding housing and a job, we make sure our clients are safe and have what they need to not only survive, but thrive. Your gift helps make their future possible. Thank you for making sure our families stay safe this holiday season, and thank you for lifting them up to a new year full of hope.