The Story is Right in Front of You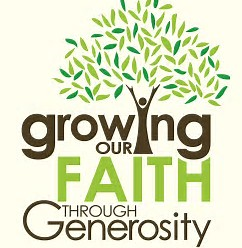 People will often ask me what the Synod and ELCA do with our mission support dollars.  An example just came to my door – and your door – a treasure trove of resources – if you opened it.
The cover told about ELCA Good Gifts.  What better way to help children and adults see the practical ways that the ELCA makes a difference in people's lives AND encourage generosity.  Last year I told each of my grandchildren they had $50 to spend on gifts to others.  They carefully went through the Good Gifts catalogue and thoughtfully chose their gift.  Some Sunday school classes choose a gift and the members bring in special offerings for it.
Page four encouraged congregations to think about Veterans' Day and I wondered how many people know of the support the ELCA provides for its military chaplains.  And there was an article about the new edition of Stories of Faith in Action — personal, compelling stories of the work of our church, including download bulletin inserts and short videos.
Interested in the stewardship of creation?  Page six has resources for Columbus Day/Indigenous Peoples Day.  Yes, it can be used next year, but there is also a look ahead for Earth Day, 2018.
If focusing on stewardship of time, the article on page seven on the Faith in Action Handbook has 100 ways to make a difference in your community.
Yes, I'm talking about Seeds for the Parish.  It's a rich resource right in front of you, with plenty of examples of the work of our church and ways to make your ministry more creative and meaningful.  It comes four times a year.  Read it, share it with your leaders.  What ideas could help your ministry?
Larry Smoose,
Stewardship team leader