2016 Assembly, Assembly, Bishop, Bishop messages
May 7, 2016 in
In the Midst of Fear, Love Prevails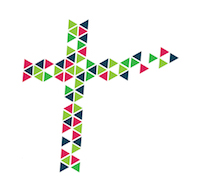 What shapes our lives and ministry? How do we respond to the formidable forces that threaten to pull us into the whirlpool of fear that has formed around us, reflected in public debate and in how people are treating each other? In her sermon at the assembly's opening worship, Bishop Claire Burkat pulls together threads from history, human experience, scripture, and the landscape of culture, as she weaves a tapestry scene of life and ministry during a year where the rhetoric of fear seems to infect every aspect of our life together.
"2016 may prove to be the Year of Fear," the bishop said as she opens the sermon with an image of red doors, a symbol of deep meaning for Lutherans, doors that open the way to worship, sacraments, sanctuary, and oases of spirituality in the midst of a crazy world. Doors that remind of us of the beginnings of a reforming movement 500 years ago.
As powerful and beautiful an image for Lutherans as these doors are, the bishop reminds worshippers that there are two sides to every doorway. She encourages Lutherans to remember, "When we're in church on Sunday morning or Saturday night, on the other side of that door is fear." No one is untouched by fear; everyone is affected, and many suffer – people of color, Muslims, the LGBTQ community, immigrants, refugees, and women are targets of misplaced fear.
Acknowledging that fear does have a positive purpose, she also speaks about the inundation of negative, fear-based messaging with the 24-hour news cycle and social media through which healthy fear has escalated to reflect what President Franklin D. Roosevelt identified in his 1933 inauguration address:
The only thing we have to fear is fear itself – nameless, unreasoning, unjustified terror which paralyzes needed efforts to convert retreat into advance.
Hard words reflecting a harsh reality meet grace through the prophetic invitation that we remember that we are once again called to be reforming people.
Now more than ever, and this year in particular, we are called to respond to the commandment by our Lord to love God and also love our neighbor. Critical to our desire to love God is our participation in God's mission to heal, bless, and reconcile the world. This is the reformation so needed today.
The bishop reminds Lutherans that they live in a culture where the neighbor is in grave danger, and that it is not enough to write a check or say a prayer for the people they hear about in the news every day. People who are privileged because of resources, upbringing, race, education, and God-given gifts and talents are required to do more than they may have before.
Lutherans have a word of hope to speak. "Thanks to the death and resurrection of our Lord Jesus, there is a future of hope and love," and, "As the First Letter of John reminds us: 'There is no fear in love. Perfect love casts out fear." It is a message that has been passed through the ages, from the church's beginnings to these times.
The invitation encourages Lutherans in Southeastern Pennsylvania to "step confidently into these challenges with good humor, perseverance, fierce advocacy for justice, and great joy knowing that you are surrounded by the great cloud of witnesses to support and encourage you in loving God and loving your neighbor as yourself."
– Katherine Cartwright Knodel