SEPA at African Lutheran Conference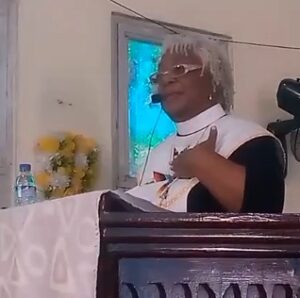 Bishop Patricia Davenport was guest speaker at the opening worship of the Second International African Lutheran Conference on April 23 at St. Peter Lutheran Church in Monrovia, Liberia. The Rev. Dr. Moses Suah-Dennis helped organize the event.The conference is sponsored by African National Ministries of the ELCA.
Participants learned about the history of Liberia, including the successful settlement of American Freedmen at Providence Island, and the ministry of the 90,000-strong Lutheran Church in Liberia. The church, founded in 1860, ministered up-country among indigenous people as well as in the coastal regions.
View highlights of the conference (PDF) | Watch the Bishop's sermon |