Resuming Care-Filled Worship, March 2021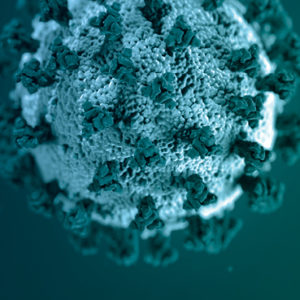 Bishop Davenport continues to call on congregations to make safety a priority in determining whether to gather online, outdoors, or indoors. Loving our neighbors calls us to take care not to increase risks to our neighborhoods, our worshippers, or our worship leaders.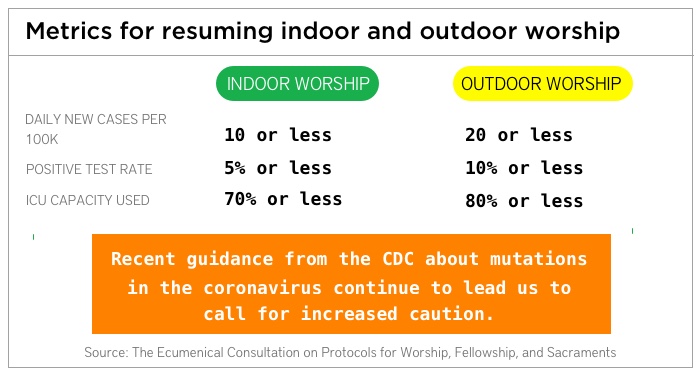 This guidance assumes that worshippers who gather
properly wear a mask, two masks if indoors
maintain at least 6-feet of distance from others outside of their household
have no COVID symptoms or known exposure to people with symptoms or a positive test result
refrain from congregational singing indoors
The bishop recommends that worship leaders and congregants gathering in-person adhere to the CDC's advice to wear two masks.
Ecumenical Consultation documents:
Overall COVID-19 Risk, By County
The Consultation's guidance recommends determining local risk with data from the COVID Act Now website, https://covidactnow.org.
COVID Act Now is an independent non-profit that works with Georgetown University Center for Global Health Science and Security, Stanford University Clinical Excellence Research Center, and Harvard Global Health Institute, and aggregates data from federal, state and local sources.
Realtime Trendlines for the Region