The Pros Use Coaches. Shouldn't You?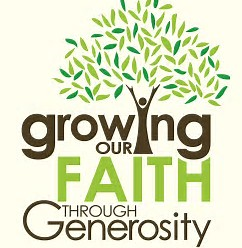 Did you ever notice how many coaches professional athletes use?  These are the best in the world in their sport, and yet all of them use coaches on a regular basis.  In fact, in team sports like football or baseball (Go Phillies!!!) there are even specialized coaches for quarterbacks or pitchers; linebackers or a hitting coach, and more.
Professional athletes realize that even with all their talent, they can improve their performance with coaching and if they get into a slump or lose the edge, coaching – sometimes just a little tip – can help them get back on track.  It can be as simple as changing a grip or slightly modifying a swing.  The pro's know that coaches can see little things that they are not noticing.
Did you know our synod has coaches?  The ELCA recognizes that coaching is important for rostered leaders and for congregations, and with the mission support dollars that our congregations provide help to train coaches.
Coaches are trained in good listening skills and learn to ask powerful questions that help you achieve your goals.  Sometimes they can see things that will give new insight for improving ministry.  Individuals and congregations can benefit from coaching.
Coaches often do single sessions without cost as part of their training and on-going certification.
Coaches are expected to receive some modest compensation for on-going sessions to recognize that their time is valuable and so the one being coached takes it seriously.
SEPA has six certified coaches and if you are interested, we accept applications to train future coaches (contact Pat Davenport, pdavenport@sepa.org)
Coaches specialize in Stewardship or Discipleship.
If you are interested in learning more about coaching, contact Mukesh Cheedie (mukeshcheedie@aol.com) who is helping coordinate our coaching ministry.
Larry Smoose,
Synod Generosity Team
Bishop Eaton on Having a Coach