Prayers For PRIDE Month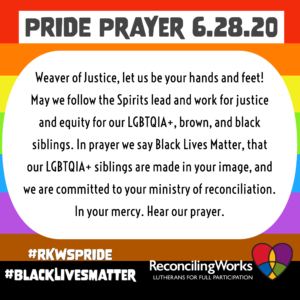 Prayers for your use during PRIDE month in June.
God of LOVE, we thank you for the Spirits who were trailblazers, moving and shaking people's hearts and minds. Stir up in us that same energy of those who helped pave the way for where our LGBTQIA+ siblings are today. May we never stop expanding the borders of love and acceptance for queer, brown, and black bodies.
In Your Mercy | Hear Our Prayer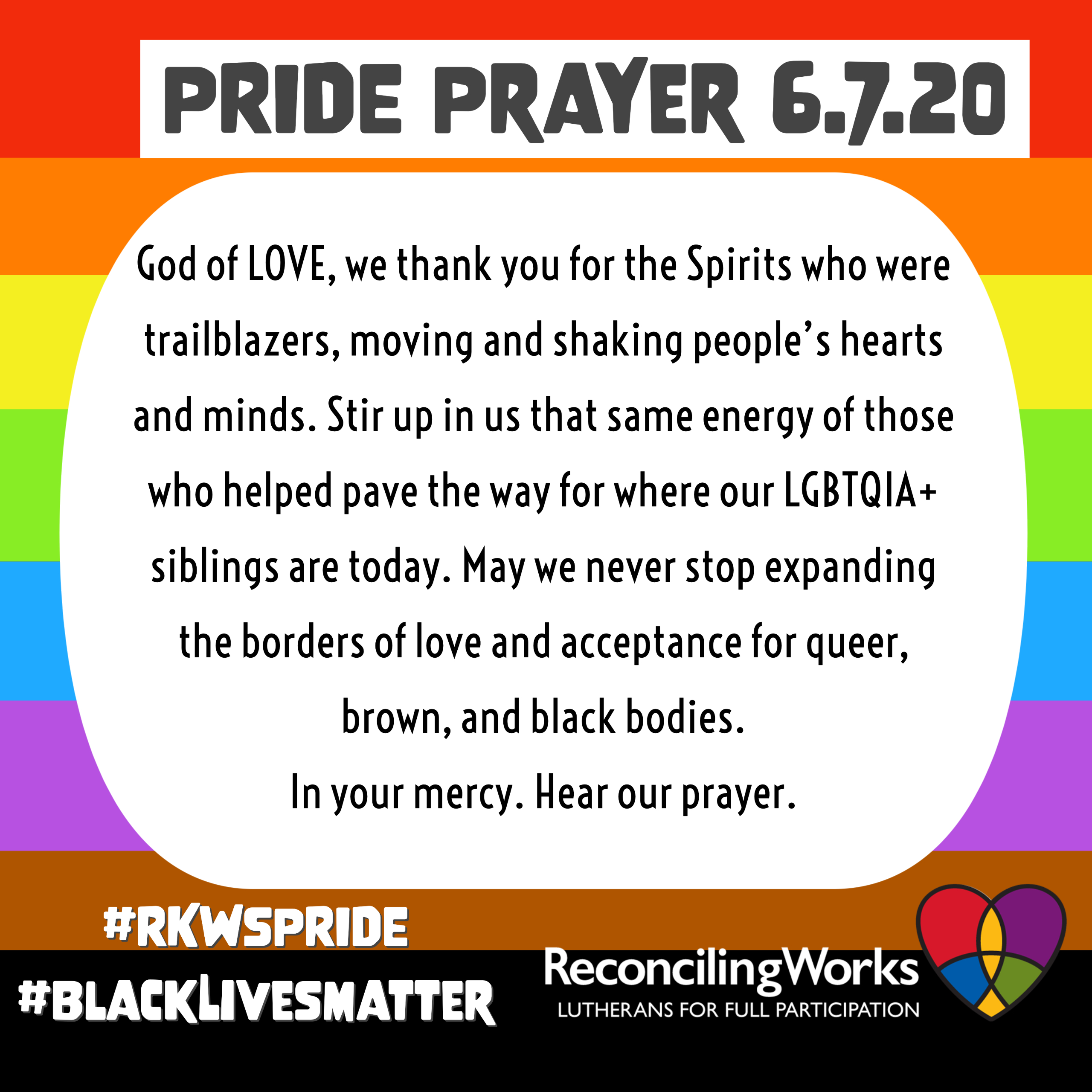 ---

Upcoming: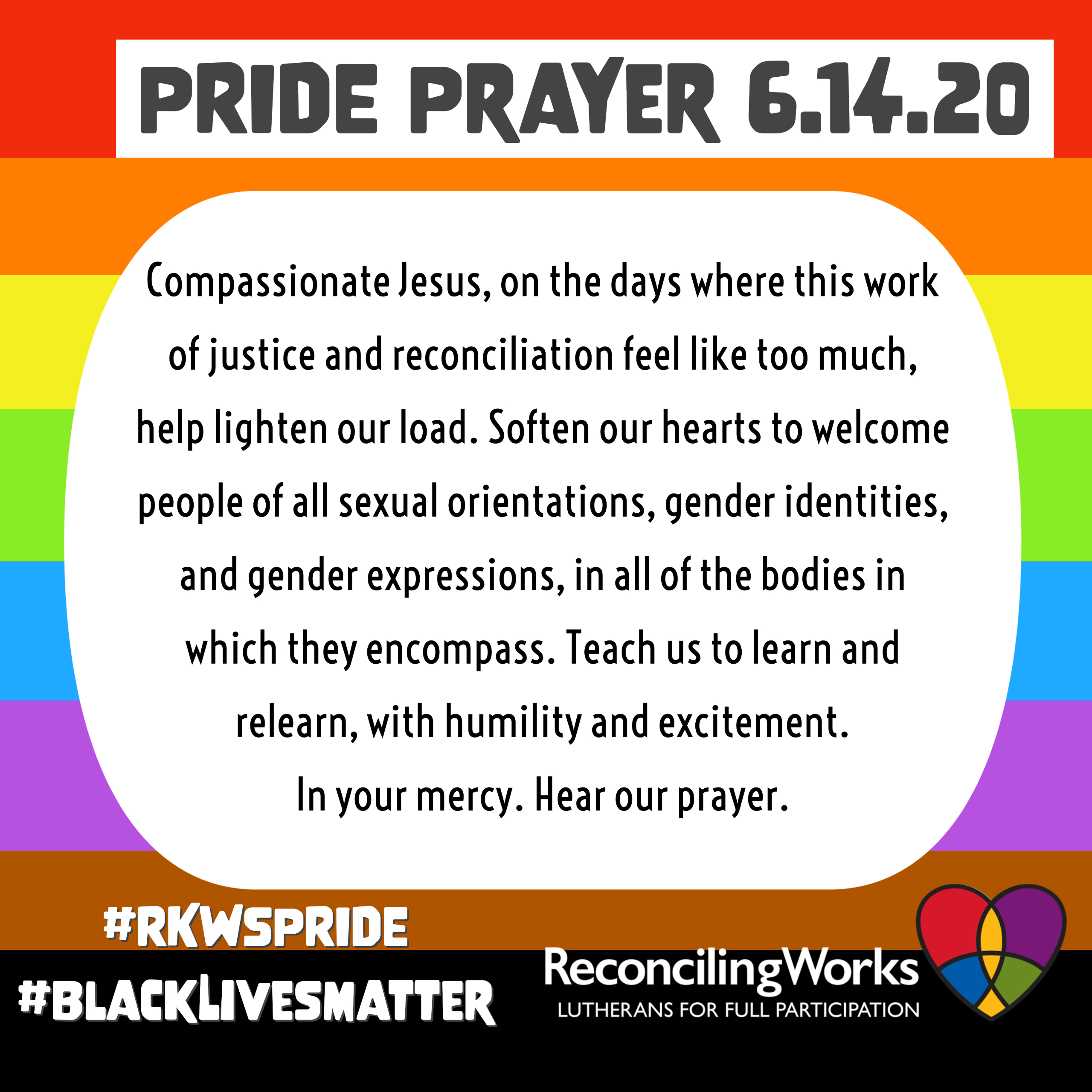 Compassionate Jesus, on the days where this work of justice and reconciliation feel like too much, help lighten our load. Soften our hearts to welcome people of all sexual orientations, gender identities, and gender expressions, in all of the bodies in which they encompass. Teach us to learn and relearn, with humility and excitement.
In Your Mercy | Hear Our Prayer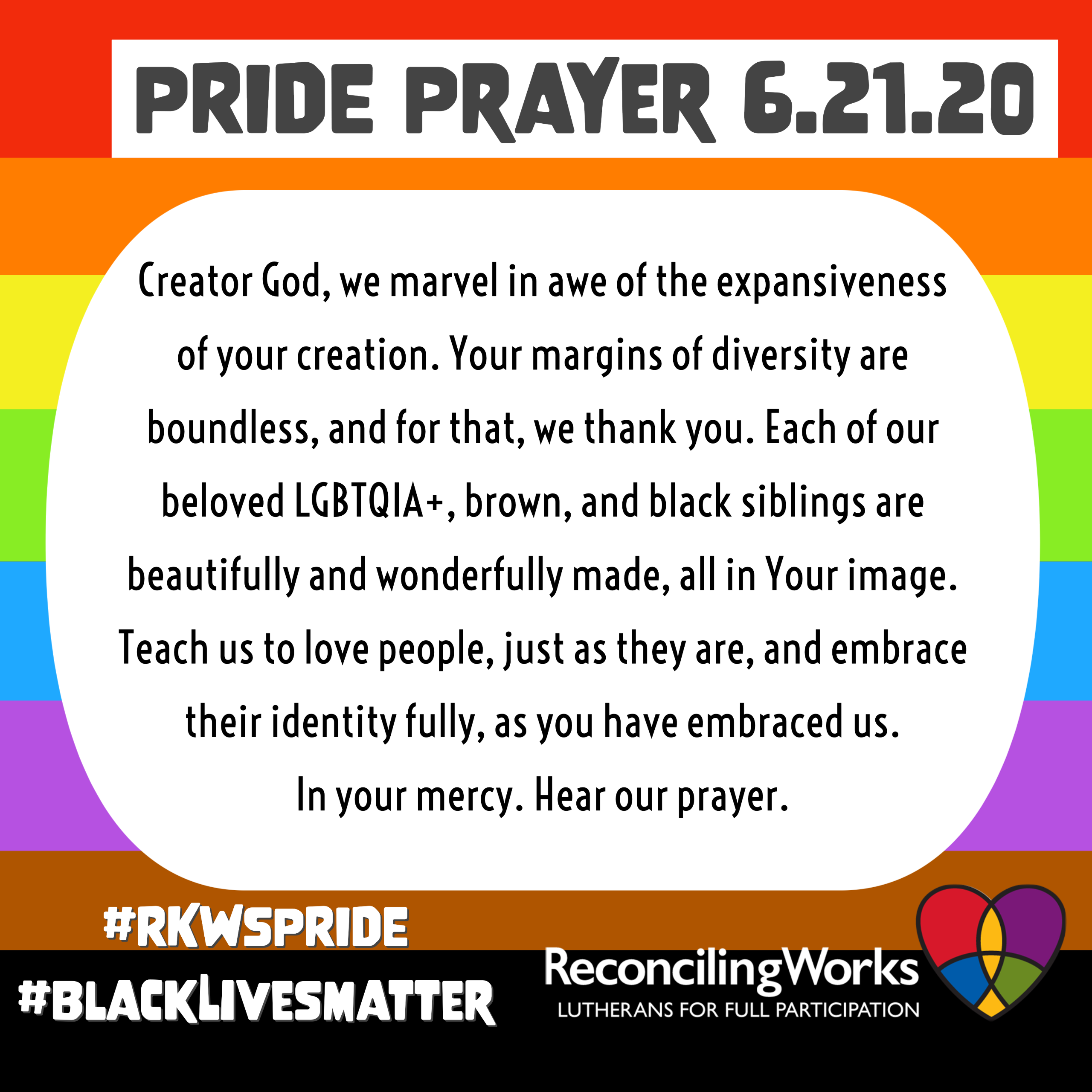 Creator God, we marvel in awe of the expansiveness of your creation. Your margins of diversity are boundless, and for that, we thank you. Each of our beloved LGBTQIA+, brown, and black siblings are beautifully and wonderfully made, all in Your image. Teach us to love people, just as they are, and embrace their identity fully, as you have embraced us.
In Your Mercy | Hear Our Prayer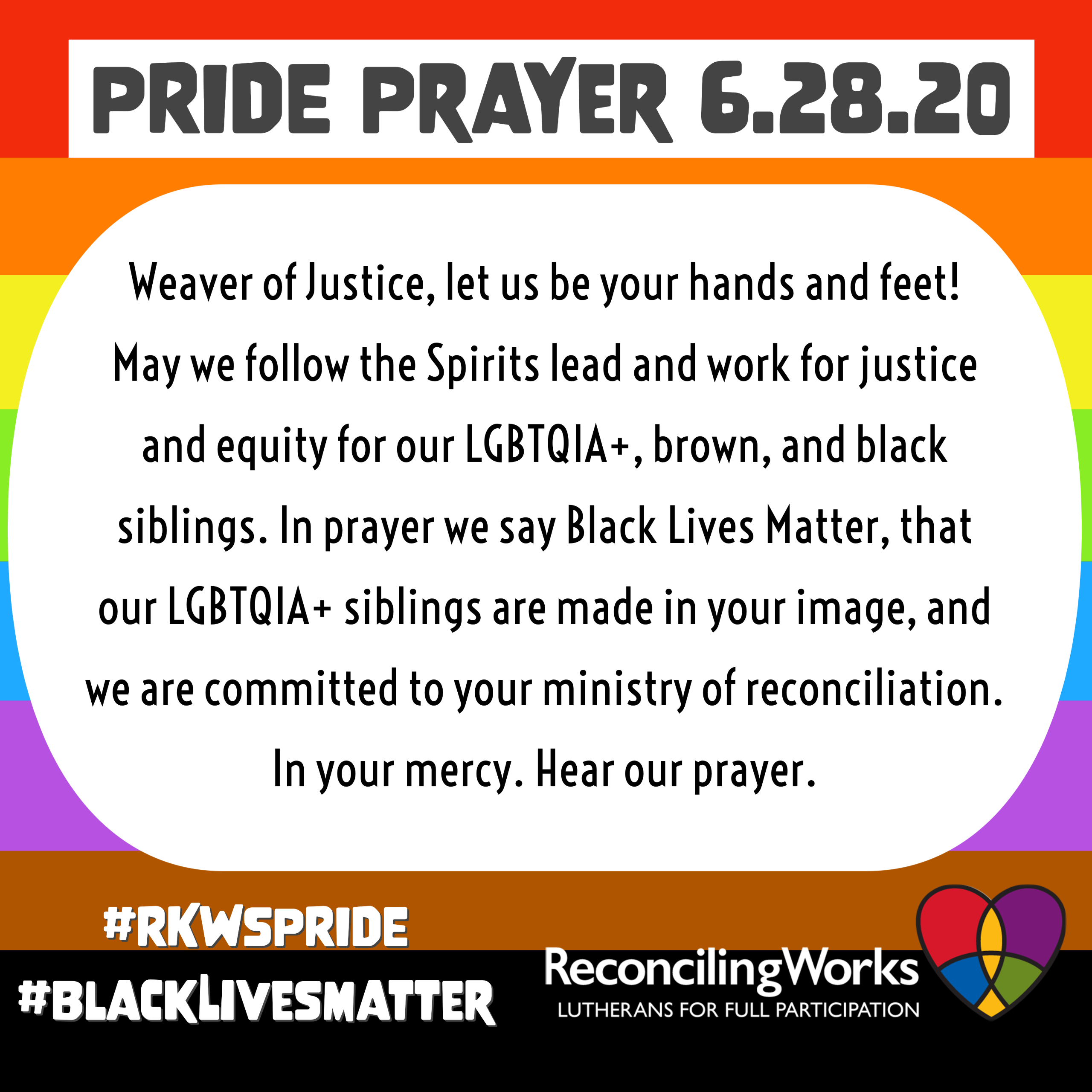 Weaver of Justice, let us be your hands and feet! May we follow the Spirits lead and work for justice and equity for our LGBTQIA+, brown, and black siblings. In prayer we say Black Lives Matter, that our LGBTQIA+ siblings are made in your image, and we are committed to your ministry of reconciliation.
In Your Mercy | Hear Our Prayer