Online Communications for the Digital/Hybrid Church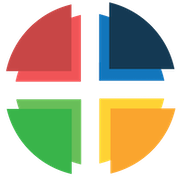 Pastor Bob Fisher interviews Pastor Keith Anderson of Upper Dublin Lutheran Church, a digital content expert and author of "The Digital Cathedral" and co-author of "Click 2 Save: The Social Media Bible".
Topics covered:
00:00 Introduction
00:53 Starting with digital ministry
03:46 From Zoom to live streaming
06:26 Why stream from the sanctuary?
07:04 Interactive worship
08:28 Balancing what works on-screen and in-person
10:41 Tracking the audience
14:00 Reaction from seniors
14:36 Ideas for creating content beyond worship
19:36 Looking ahead to hybrid worship
23:27 What digital techniques will you bring into in=person ministry?
25:33 What have you observed from other churches' digital presence?
27:19 Blessings of the COVID challenge
28:08 Everything is different
28:59 How will digital/hybrid ministry impact staffing and budget?
32:04 How have you justified investment in equipment?
35:12 What do you say to churches who want to move to the next step?
37:31 What will Lent look like at Upper Dublin?
41:19 What did you learn from doing Holy Week online last year?
42:48 Sacred space at home
44:25 How are you keeping going?
45:40 The next question