Pastoral Message on Montgomery County Shootings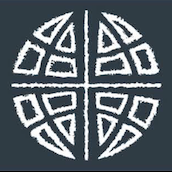 In the wake of an horrific murder spree across Montgomery County that left six people dead and police conducting a wide search for a suspect, Bishop Claire Burkat calls the Synod to prayer and acts of compassion for those affected and for communities traumatized by the events. "Many will ask, 'Where was God?'" the bishop writes. "The promise of the incarnation of Christ, which we celebrate next week, is that God is right here with us in the midst of tragedy and suffering of all kinds. And we know that God works through us, and our concern and compassion for those who suffer in any way."
December 16, 2014
Dear sisters and brothers in Christ,
Like you, I was shocked and deeply saddened by the tragic series of murders that transpired across Montgomery County yesterday. A family has suffered unspeakable loss, and that loss ripples through the relatives, friends and neighbors who are grieving. The effects continue through communities across Montgomery and Bucks counties where residents and schools have been in and out of lockdown and many live in fear as law enforcement searches for the alleged gunman.
Sadly we see stories like this play out in our media on a regular basis. But it is different when violence strikes close to home. It brings up a deeper fear, but it also allows us to respond in compassion and prayer to those near us who have been devastated by tragedy.
I urge you, in your personal devotions and in your congregation's worship, to hold all who have been affected by these tragedies in God's mercy and compassion. You might use words similar to this prayer, posted on the web and Facebook by Emmanuel, Souderton, as the case unfolded around them:
Gracious God, we offer our prayers for all those affected by the violence in our community. Protect all those who are in harms way, grant courage and strength to the first responders, and give a sense of peace to all those who are struggling during this anxious time. Bind up the brokenhearted and comfort the grieving. Give us all a measure of your Spirit, to trust in your never failing promises, through our coming Emmanuel, the Prince of Peace, Jesus Christ.
I want to acknowledge the quick response by some of our congregations in the affected communities. St. Mark's, Pennsburg, is a staging area for law enforcement as they conduct their search. Christ, Kulpsville opened its doors for a community prayer vigil Monday evening, and Emmanuel, Souderton will welcome neighbors for a vigil tonight at 6 pm. By offering prayer, support and compassion, we truly do God's work with our hands.
Many will ask, "Where was God?" The promise of the incarnation of Christ, which we celebrate next week, is that God is right here with us in the midst of tragedy and suffering of all kinds. And we know that God works through us, and our concern and compassion for those who suffer in any way. As our region continues to comprehend and process these horrific events, I call each of us to prayer and to reach out, where we can, to comfort the grieving and frightened and provide safe spaces for people to try to make sense of these tragedies.
With and in Christ
The Rev. Claire S. Burkat, bishop
Related: