"Healing The Heart" – Medical Appeal For Bishop Stephen Munga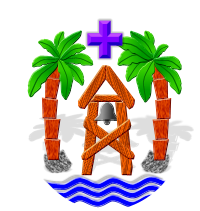 We recently learned of urgent medical needs for Rev. Dr. Stephen Munga, Bishop of our companion synod the North Eastern Diocese of the Evangelical Lutheran Church in Tanzania. He fell ill and was diagnosed with transient ischemic attacks. Bishop Munga needs emergency medical treatment and the closest doctor that can help is in South Africa. The cost for the air ambulance alone is $37,000 on top of the costs for major heart surgery and recovery.
The Southeastern Pennsylvania Synod is joining the North Eastern Diocese in supporting Bishop Munga financially and in prayer. Join Bishop Davenport and other leaders in supporting the healing of Bishop Stephen Munga so that he can return to leading faithful and life-giving ministry for the people of the North Eastern Diocese. We feel the hurt as the body of Christ. Let us be a part of the healing.
Gifts to "Healing the Heart," Bishop Munga's medical recovery fund may be made payable to the Southeastern Pennsylvania Synod, either by clicking on the secure gift button below or by mailing your gift to the synod office. Select "Healing The Heart" from the drop-down list.