Masks Mandatory in Pennsylvania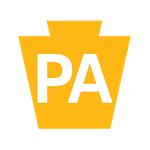 From Gov. Wolf's website:
Governor Tom Wolf today reminded Pennsylvanians that mask-wearing is required and critical to prevent the spread of COVID-19.
"The order to make mask-wearing mandatory when leaving home was put in place to protect all Pennsylvanians from the spread of COVID-19," Gov. Wolf said. "This simple practice, combined with social distancing, handwashing, and staying home if sick, is paramount to stopping this virus from infecting more people. I again urge Pennsylvanians to mask up for the protection of everyone."
Sec. of Health Dr. Rachel Levine signed an order mandating mask-wearing on Wednesday. It remains in effect. Frequently Asked Questions about the mask-wearing order can be found here.