Make Your Voice Heard on PA Hunger, Housing Funding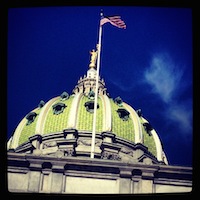 Hunger — Pennsylvania's charitable food network is overwhelmed. Across the state ministries are reporting need up to three times pre-pandemic averages. The state House has passed a budget that significantly increases funding for hunger-related programs. Now the Senate must take up the plan. Learn more and take action!
Housing — Let's Build on What Works to Tackle PA's Housing Crisis. PA has only 39 available affordable housing units for every 100 extremely low income families. The Pennsylvania Housing Affordability and Rehabilitation Enhancement Fund (PHARE), administered by the Pennsylvania Housing Finance Authority, expands opportunity for people in need and revitalizes communities. Join people of faith across Pennsylvania in encouraging lawmakers to support bipartisan legislation to expand PHARE. Learn more and take action!