Faith in action, Innovating, Roster
March 4, 2019 in
Leadership in Uncharted Territory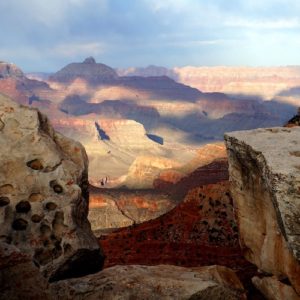 "Leadership is disappointing your own people at a rate they can absorb."
Tod Bolsinger, PhD, used this quote from adaptive leadership guru Ronald Heifetz to summarize the balancing act of leading in uncharted territory for more than 200 clergy and lay leaders gathered for a learning day with the author of "Canoeing the Mountains."
As the church recognizes that it ministers in a post-Christian mission field, pastors and leaders need new training that factors in the realities of post-Christendom, Bolsinger told a capacity crowd for the learning day sponsored by the Southeastern Pennsylvania Synod, ELCA, the Presbytery of Philadelphia, and United Lutheran Seminary.
"At the moment of crisis, you will not rise to the occasion, you will default to your training," Bolsinger said. He is vice president and chief of leadership formation at Fuller Seminary in California.
Bolsinger used the story of the Lewis and Clark expedition, which set out to canoe a water route to the Pacific and instead navigated the Rocky Mountains, to illustrate the situation of the church today, in which leaders trained to navigate rivers are looking at steep cliffs ahead.
In such uncharted terrain, the first task of leadership is to distinguish between what must be preserved and what needs to change. Leaders — particularly pastors — earn the trust needed to lead people in new directions by performing competently at the basic tasks of ministry. If people don't trust a leader on the map, they won't follow her off the map, he said.
When a system such as a congregation is "imaginatively gridlocked" or "conceptually stuck," trying harder won't work, Bolsinger said. Instead, leaders must be open to a process of learning and changing their behaviors and attitudes in order to help the congregation adapt.
The Synod and the Presbytery have compiled a number of resources, including audio and video recordings of Bolsinger's presentations and a link to his slides, for you to use whether you attended the event or not.