LDR Responds to Bucks Flooding, Tornadoes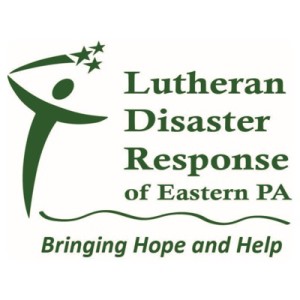 Lutheran Disaster Response-Eastern Pennsylvania is already mobilizing teams to help. Two weeks ago, hundreds of residents came by Keystone Elementary School in Croyden, PA seeking help. Thanks to local churches and organizations, over 300 clean out buckets were distributed. Last week, a tornado in Trevose damaged a number of homes.
Will you help those affected by the storms in July? Your gift today means that Lutheran Disaster Response can connect survivors to resources they need to recover.
Give now
If your congregation is interested in knowing how they can get involved by helping to feed volunteers, or volunteer to help with clean up and rebuild, contact Julia Menzo at
.