Congregations, Faith in action, Social Ministry
March 27, 2019 in
KenCrest Honors Support from Five SEPA Congregations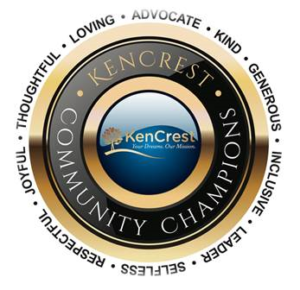 Christ's Lutheran Church in Oreland, PA and Reformation Lutheran Church in Media, PA were two of the eleven recipients of the 2019 KenCrest Community Champions.  Gloria Dei Shining Star Committee, St. James Lutheran Church, Limerick and St. Peter's Thrift Shop were Honorable Mention recipients.
Every year KenCrest takes a moment to celebrate leaders in the community who go above and beyond for the KenCrest family. Whether they are individual volunteers, small businesses, local corporations, or advocates for children and the intellectually disabled-they are each a champion in their own right.

The 2019 Community Champions event was hosted at the Sheraton Valley Forge Hotel on Friday, March 15 with over 200 in attendance.
Congratulations to the 2019 KenCrest Community Champions:
Kathleen Bohrer
Christ's Lutheran Church, Oreland
Sam Cravero, The Fuge
Raymond Cushman
Ruth Hursh
Devin & Chase Huynh-Nguyen
Bob Lougheed, NJL Productions
Caroline Murphy, Rite Aid
Reformation Lutheran Church, Media
Marie Simpson
Dr. Thomas Voye, Willow Grove Internal Medicine
—
2019 Honorable Mention Community Champions:
Ann Marie Andracchio, ODP/Hamburg State Center
Hank Brady, SpArc
Erin Dorman, Lower Forty Farm Inc
Gloria Dei Shining Star Committee
Lynn Hendricks, PT, Bayada Home Care
Dominic Marino, Mental Health Partnerships
Eric & Karen Maier, Therapeutic Pain Management Center
Michael Parker, Dovers Coliseum
St. James Lutheran Church, Limerick
St. Peter's Thrift Shop
Sue Stefanski
---
KenCrest, a social ministry organization of the SEPA Synod, is one of Pennsylvania's largest providers of adult supports for individual's with intellectual disabilities for community living, employment, community participation, Lifesharing and others. KenCrest also provides adult supports in Delaware and Connecticut.