Interfaith Action on Gun Violence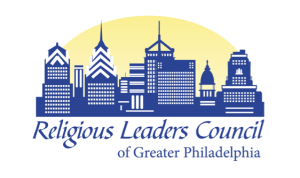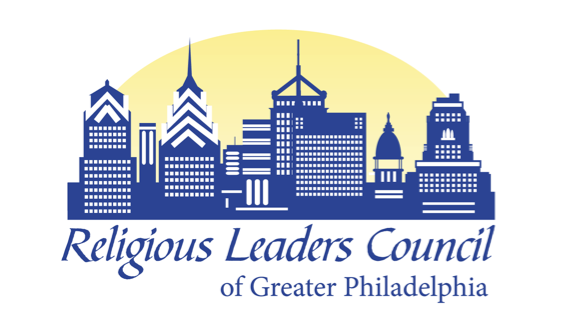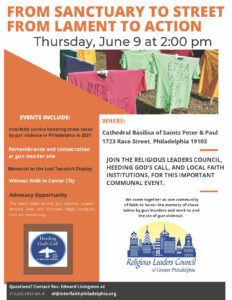 From Sanctuary to Street; From Lament to Action. Thursday, June 9 at 2 p.m. at the Cathedral Basilica of Saints Peter & Paul, 1723 Race Street, Philadelphia 19103.
Join the Religious Leaders Council of Philadelphia, Heeding God's Call, and local faith institutions to honor the memory of those taken by gun murders and work to end the sin of gun violence. Events include an interfaith service honoring those taken by gun violence in 2021, consecration at a gun murder site, a Witness Walk in center city, and display of the Memorial to the Lost t-shirt display.