Communications, Congregations, Connecting
October 16, 2013 in
How Is Your Congregation Website?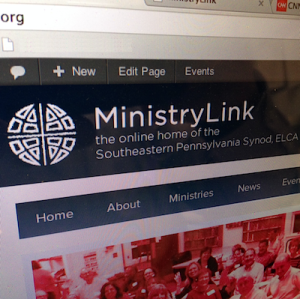 Are you satisfied with your congregation website? At last Sunday's Communicators' Network Gathering, Bob Fisher shared tips for congregations looking to evaluate their existing website or develop a new site.
Websites are a key portal that visitors use to find and evaluate congregations, Fisher says. Many adults use web searches instead of telephone books or newspaper ads to locate congregations, and recent research by the Barna Group indicates that 56% of practicing Christian millennials (and 34% of all millennials) visit a faith group's website before or instead of visiting in person. Among millennials (young adults born between 1977 and 1992) 70% read Scripture online, and more than 50% search for spiritual content, particularly videos, on the web.
Being present on the web with solid content is a big opportunity for congregations to connect with potential visitors, Fisher says.
Potential visitors look for websites, Fisher says, that are:
visually sophisticated — what Fisher calls "curb appeal"
show a congregation's unique "personality"
have a professional appearance and
make it easy to use and find key information for visitors
If a site is poorly designed and features too much text or low-quality images, visitors are more likely to skip the site and browse on, he says.
Visitors who are "test-driving" the congregation via web are looking for a sense of the congregation's personality. Are children welcomed and involved? Do people have fun at church events? Is the congregation engaged in the community? What is the space like? It's important to share an accurate picture of congregational life.
A visitor-friendly church website should make key information visitors need easily and prominently available on the site's main page. This information includes:
A GPS-friendly address and phone number for the church
A map or link to map-based directions
Worship times and program times
Alternate ways for people to contact the church, including social media links and feeds.
Information to help visitors plan their visit.
Fisher offered communicators a self-evaluation tool (download) that can be used to evaluate the effectiveness of an existing website design, or as a guide when developing a new site.
For more information about website best practices, contact Bob Fisher at .