Help Innovative Ministries Thrive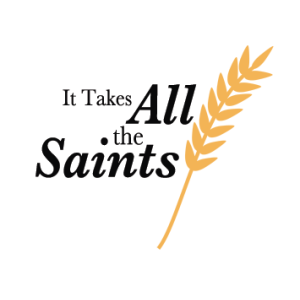 The ministries of our Southeastern Pennsylvania Synod only happen because of your support. Thank you for the many ways you make ministry possible. One important funding stream is the annual "It Takes All the Saints" appeal, created 10 years ago to augment mission support from congregations.
Won't you help with a contribution to this appeal? Individual gifts to the "All Saints" appeal help support leadership development, anti-racism, outreach to young adults and teens, ministry among people on the margins of society, and communications channels to tell the stories of these common ministries.
Read Bishop Davenport's invitation to give below, and click the letter to download a printable PDF version.
Text GIVE to (267) 612-3310
Call (267) 323-3754 to give by phone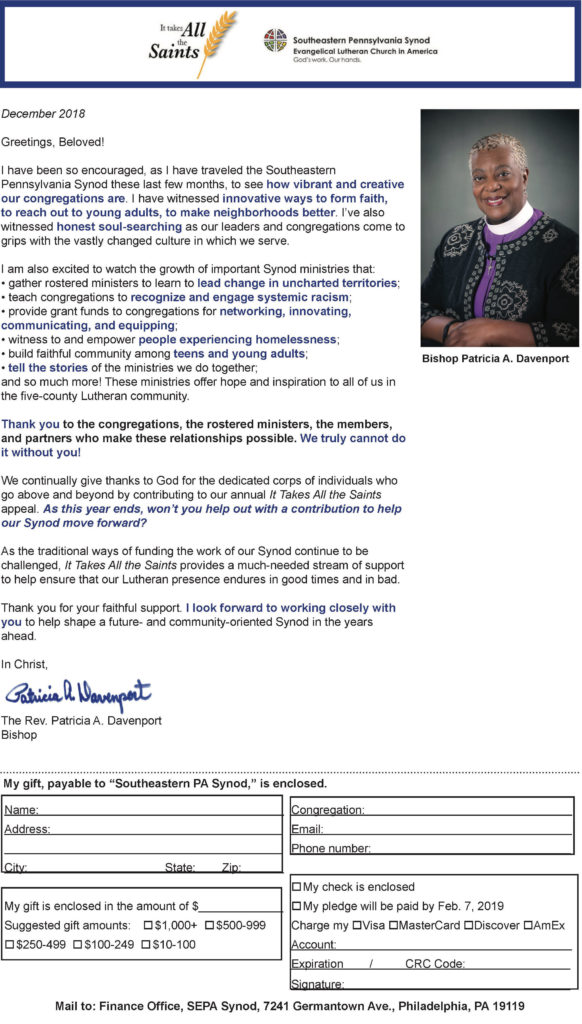 Download: It Takes All The Saints Appeal Letter