Give Gifts that Keep Giving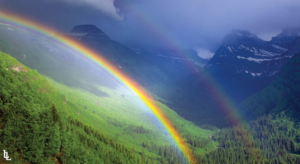 "It's better to give than to receive." The saying rings true for many of us as we begin Christmas gift shopping, especially when we consider that it comes from Jesus himself.
When considering gifts this Christmas season, Kevin L. Strickland, ELCA assistant to the presiding bishop and executive for worship, suggests, "In this strange new-old time, we can 'make it simple' by paying attention to God's abundance, and proclaiming it by our own abundant giving."
What better way to proclaim God's abundance than by choosing to give gifts that continue giving after Christmas? To inspire you, Living Lutheran rounded up gift ideas that give back to people in need and care for God's creation.
Another thought to consider when giving this Christmas season: it's not how much you spend or how big the gift, but how it will continue giving long past Dec. 25.
"There was no room for Mary and Joseph and the Christ child in the inn, but room was made for them," Strickland said, reflecting on the Christmas story. "Even when we might feel that there's not enough, God's abundance is present, and in the Christmas season, we're reminded how abundance may look small—like a baby being born in a Bethlehem manger scene."