Generosity Tip: Telling the Story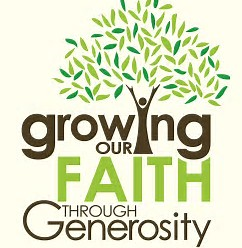 People, especially millennials, support those causes  that have compelling stories that show how money is spent and what outcomes been realized. This is true for our congregations as well as the Synod and the ELCA.  Telling your story at the congregational level is the easiest (though not all congregation's do this intentionally).  But what about at the Synod level or the ELCA?
The good news is that help is readily available.  The key is taking the time as the pastor or as a conscientious lay leader to and share the stories.  The ELCA makes this easy with its publication Stories of Faith in Action.  And there are other publications that tell stories also – like Seeds for the Parish and Living Lutheran magazine.  But in this article I want to focus on Stories of Faith in Action and Synod Resources.
Through stories and photographs, Stories of Faith in Action (SOFIA) shows the impact of our shared ministry made possible with every congregations Partnership Support. You can use it in new member classes, share it with homebound members, use it as part of your stewardship education program, and more.
Here's how you can get your copies:
Go to ELCA.org/SOFIA
You can order FREE copies (all you pay is shipping)
You can access videos with stories from this year's edition.
You can download bulletin inserts containing selected stories
You can download an electronic copy.
At the synod website (www.ministrylink.org) on its homepage, you can scroll to stories about our Forward Together in Faith effort; you can immediately see stories about the upcoming Junior High Youth event and the opportunity to sign up for the 2019 Servant Trip to South Dakota.  You can click on the "Resources" button at the top of the homepage and immediately see two dozen categories, including Hunger, Social Ministry, Youth and Young Adults, The Assembly, and, of course, Stewardship.
Each of these and have articles and resources that are available.
We have a story to tell about the tremendous ministry being done in our synod and the ELCA.  Can you help to tell the story?